This character has been requested to be preserved by
Echostar
.
Ace Macbeth

Roleplayer

Date of Birth

August 9th

Age

12

Gender

Male

Blood status

Half-Blood

Height

4'10"

Hair Colour

Blond

Eye Colour

Blue

Skin Colour

White

Family Members

Christian Sargon Macbeth (father), Matilda Raine Macbeth (mother), Chase (guide dog)
Ace Macbeth (cont.)

Wand

Wand Arm

Right

Patronus

Boggart

House

Slytherin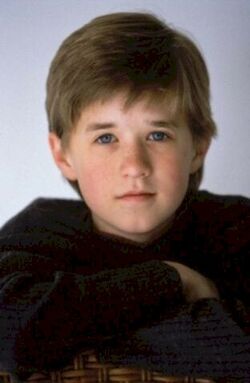 Ace Corbin Macbeth is a 4th year Slytherin student at Hogwarts School of Witchcraft and Wizardry.
Roleplayer
Ace's roleplayer is Echostar.
Model
Ace's model is Hayden Joel Osment.
Talk Bubble
Etymology
'Ace' means "highest rank," 'Corbin' means "raven," and 'Macbeth' means "son of life."
History
Ace was born incurably blind. He is the only child of two Slytherin parents. His mother works in the Death Chamber of the Department of Mysteries, so she is rarely around. His father is unemployed, preferring to take advantage of his wife's money to hire prostitutes. Ace has been aware of this since he was very young.
His neighborhood was one of mainly pureblood families. He showed signs of magic later than most, and combined with his blindness, he was a main target of bullying. As Ace himself was unable to use magic to help him get around, his parents bought him a German Shepard guide dog, Chase. Chase is protective of Ace, but is well-behaved when he has to be, unless Ace is in physical danger. Ace considers Chase his only friend.
Personality
Ace is a sneaky child who uses his blindness to his advantage. He'll get first in line almost anywhere and lots of free food for him and his guide dog. He uses his amazing hearing to listen in on conversations and makes good use of the information. He's quite smart but doesn't apply himself in his studies unless they're fun. Ace says "Yes, sir" or "Yes, ma'am" to anyone older than him, and is very polite and well-mannered. His soft spot is for his dog, Chase. He only uses compassion when it suits him, and cruelty when it's called for. He can't judge others based on appearances; he decides his first impression of someone by the sound of his or her voice. The words he uses to insult others are quite colorful for his age.
Pets
He owns a German Shepard guide dog, Chase.
Wand
Spell List
1st Year
Cistem Aperio
Expelliarmus
Incendio
Inflatus
Intruder Charm
Locomotor Mortis
Pack
Petrificus Totalus
Protego
Trip Jinx
2nd Year
Alohomora
Aresto Momentum
Flipendo
Hemavicis Atramentum
Impedimenta
Lumos Solem
Reparo
3rd Year
Accio
Carpe Retractum
Homenum Revelio
Knee-Reversal Hex
Langlock
Relashio
Salvio Hexia
Classes
Templates
Community content is available under
CC-BY-SA
unless otherwise noted.