Adam Winter
Ravenclaw Alumni
Freelance Author
Basic Information
Full Name:
Gavin Tedusius Kim (b. name)
Adam Winter (pen name)
Born:
18th February
Age:
18
Status:
Alive
Gender:
Male
Species:
Wizard
Nationality:
British
Ethnicity:
Asian

More Information

| | |
| --- | --- |
| Sexual Orientation: | Bisexual |
| Romantic Orientation: | Demi-Homoromantic |
| Relationship Status: | Single |
| Accent: | Faint Londoner |
| Birthplace: | Outskirts of London, England |
| Native Language: | English |
| Languages Spoken: | English |
| Current Location: | Hogwarts |

Magical Information

| | |
| --- | --- |
| Blood Status: | Pure-Blood |
| Wand Wood: | WIP |
| Wand Core: | Unicorn Hair |
| Wand Length: | 9 Inches |
| Wand Arm: | Left |
| Patronus: | Barn Owl |
| Boggart: | Being forgotten about |
| Exotic?: | No |

Personality

| | |
| --- | --- |
| Adam is extremely reserved, keeping himself to himself and rarely interacting with those around him. He doesn't mean to close himself off to the world, it's mostly down to the years of neglect that have turned him into someone who's not willing to get close to people on the off chance that they'll abandon him. Deep down, however, he's quite kind and humble and willing to pursue closer relations with people. Maybe it's just a case of cracking the hard external layer. | |

History

Constantine and Rosamonde Kim lived extravagant lives full of travelling from country to country, never settling down. Both born in Los Angeles and meeting at high school, it was love at first sight and the rest was history. Of course, all fairytales have to come to an end and the couple soon settled in a cottage on the very most outskirts of London and began a family with twins, Gavin and Lewis.

In the twins' early lives, their parents doted on them and there were rarely any moments where the twins were left in peace. Constantine favoured Lewis whilst Rosamonde took to Gavin as her favourite. Family outings were a way of life and there were many, many trips to various parks as to immerse themselves with nature. Just like the places they travelled to, the Kim's had a picturesque life that couldn't be tainted, until one day it happened. Rosamonde wasn't one to travel by plane, preferring ships if she could help it which is why, on a visit back to America, she travelled by a small yacht across the Atlantic Ocean. Bad storms caught the yacht and eventually it was submerged, drowning it's crew - Rosamonde included.

It was no secret that the Kim family mourned, how could they not? In one fatal moment their matriarch had perished, leaving the twins motherless. It only got worse for Gavin, life only got harder. His father clearly favoured his brother, leaving him to vanish slowly into the background. It wasn't that sudden, no, but so slowly. For example, every so often he'd be neglected from a day out and be placed with a child minder instead. This manifested and by the time he was eight it was as if he didn't exist. That's when two vital things happened in his life; his first magical experience, and the birth of Adam Winter.

The former happened one sunny afternoon. He'd been optimistic that day with the possibility of maybe being included on the family outing, only to be disappointed and find that his aunt was there to look after him whilst his brother and father went off. It started with a pain in the heart, then a feeling of disgust before morphing into anger - anger that caused him to break every window in the house through magic. His aunt said nothing, telling him to go to his room and that she'd deal with it when his father returned. He thought he'd get punished that night, thought he'd be neglected further, yet he came downstairs to find each window perfectly intact and an aunt who smiled at him in the corner of his eyes. Adam Winter, a pen name combined from his two favourite things, the season of winter and his favourite boy name, was birthed from boredom and a need for contact. From the day he was created, "Adam Winter" created multitudes of characters, universes, settings of places that were so much happier than his life at that point. It was honestly no surprise that Gavin was sorted into Ravenclaw.

At Hogwarts Gavin only soured, getting above average grades at near any chance he got. It was no shock at all when he graduated with the perfect set of grades to get him into any job he wanted. Whatever his professors had wanted for him, however, he went against and became a freelance writer and taking up the name Adam Winter permanently.

Appearance

| | |
| --- | --- |
| Model: | Park Bo-Gum |
| Eye Colour: | Brown |
| Hair Colour: | Brown |
| Height: | 5'8 |
| Weight: | 110 lbs |
| Voice Type: | Tenor |
| Distinguishing Marks: | None |

Family

| | |
| --- | --- |
| Father: | Constantine Kim |
| Mother: | Rosamonde Kim |
| Full Siblings: | Archie Kim |
| Half Siblings: | N/A |
| Guardian(s): | N/A |
| Spouse: | None |
| Children: | None |
| Other Relatives: | None |

Trivia

Name Meaning:

Current Name: Gavin -> Hawk of Battle
Middle Name: Tedusius -> Unknown
Surname: Kim (김) -> Gold
Pen Name: Adam Winter | Adam -> To be Red | Winter -> Born in Winter

Nicknames:
WIP
Favourite Colour:
Royal Blue
Favourite Movie:
The Perks of Being a Wallflower
Favourite Song:
Stiches by Shawn Mendes
Favourite Food:
Coffee Cake
Favourite Drink:
Vanilla Coffee
Most Important People:
N/A
Most Treasured Possessions:
His mother's diamond necklace
Custom Trivia: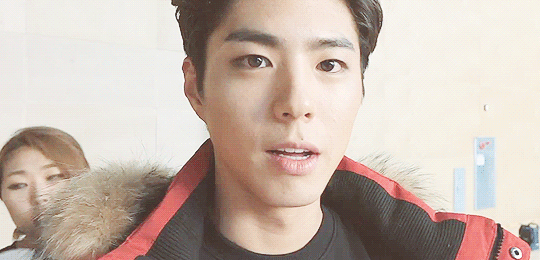 Community content is available under
CC-BY-SA
unless otherwise noted.