| | |
| --- | --- |
| | This character was created with the help of EasyChars |
Alec Davidson
Hufflepuff
Sixth Year
(This Character Belongs to Emerald Phoenix)
Alec Davidson
Hufflepuff - Fifth Year
Important Facts
| | |
| --- | --- |
| Gender | Male |
| Age | 16 |
| Family | Davidson |
| Status | Alive |
| Eye Colour | Hazel-Green |
| Hair Colour | Dark Blond |
| Height | 6'/1m83cm |
| | |
| --- | --- |
| Affiliation | Hufflepuff |
| Wand | Here |
| Home | Seattle, Washington, US |
| Wand Arm | Right |
About

Personality
Write about your character's personality here.
Appearance
What does your character look like? Write it here.
Possessions
Does your character have any important belongings? Write them here!
Skills and Magical Abilities
Is your character really good at anything, or do they have a special magical ability? Write it here! Remember, some abilities need to be admin approved!
Patronus
Unknown
Talk Bubble
125px

Alec Davidson Hufflepuff - 7th Year
-"I'm always alright and House rules, Sammy. Driver picks the music; shotgun shuts his cake hole and No chick flick moments."
 – Send me an Owl!! 18:25, January 20, 2014 (UTC)

"So, what's first?"
Pets
Gallery
Subjects
Ghoul Studies
Charms
Defense Against the Dark Arts (DADA)
Care of Magical Creatures
Transfiguration
Study of Ancient Rune
Mythology
Classes
House Points
Fourth Year
Ghoul Studies:-
Charms:-
Defense Against the Dark Arts (DADA):-
Care of Magical Creatures:-
Transfiguration:-
Study of Ancient Runes:-
Mythology:- 5 points
Spell List
First Year
Anapneo.
Protego.
Cushioning Charm.
Expelliarmus Charm.
Gripping Charm.
Incendio
Lumos.
Metallum.
Nox.
Petrificus Totalus.
Second Year
Third Year
Expelliarmus
Bombarda
Lacarnum Inflamari
Fourth Year
Fifth Year
Sixth Year
Seventh Year
Gallery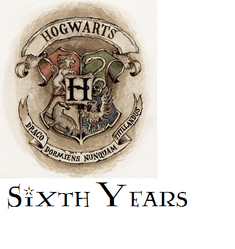 Community content is available under
CC-BY-SA
unless otherwise noted.