Name

Full Name
Ani Marie Drechsel
Nickname
Quail

Basic Info

Birthday
April 24th
Nationality
English
Home
The Martins Cottage

Relationship Info

Status
Single
Sexuality
Homosexual; Biromantic
Best Friend
Raven Briar? Sean Thompson?
Pets
...
Family On The Wiki
None

School/Career Info

House
Hufflepuff
Year/Occupation
Sixth Year
Titles
Quiditch Beater (Formerly)
Optional Classes Taken
Divintations and CoMC

Magical Info

Species
Witch
Blood Status
Muggle-Born
Wand Core
Dragon Heartstring
Wand Wood
Cedar
Wand Arm
Right
Boggart
Rejection
Patronus
A Labrador

Appearance

Model
Jessica Sula
Gender
Female
Hair Colour
Dark Brown
Hair Length/Style
Naturally Curly, Sometimes Straightened, Rather Long
Eye Colour
Dark Brown
Skin Colour
Darker
Clothing Style
Fancier tops, jeans, bracelets
Other Info About Looks
Ani doesn't care about her looks a bunch, but still wears makeup. She's also quite short in height (5'2").

Favorites

Colour
Purple
Music
Pop Rock
Food
Popcorn
Sweets
Dark Chocolate with Coconut
Animal
Anything that's a dog
Class
History of Magic
Season/Weather
None
Dream Job
Not Quite Sure

Personality

MBTI
WIP
Happiest When...
She's playing quidditch or hanging out with Sean or Raven.

Weaker, Yet Stronger

The Froot Loop

in a Cheerio World



Ani Martins is a very honest person who wanted nothing but to live through her years at Hogwarts and escape to a magic free life. She's a very loyal person and doesn't betray her friends as easily as people might think. Ani tends to be emotional however and breaks easily under pressure and stress. She likes to act tough and strong, but she's probably one of the weakest people you'll ever meet. As much as she believes that magic is "sweet" and "awesome," she also hates it and wants nothing to do with it. That's obvious by the way she looks at kids practicing magic outside of the classrooms. Maybe it's her muggle upbringing, she's not exactly sure.

Ani has discovered her more adventurous side in her past year of Hogwarts and has slowly become more accepting of the wizarding world and its culture. She's also discovered she's bisexual, all of these developments have upset her parents and Ani has slowly been pushed away from the family. She's still as honest and loyal as she was before, unlike the tattle tale image everyone thinks she is. Ani still breaks under intense pressure and is at this time still telling people that she doesn't want to be a witch due to her parents putting that thought upon her. Ani has only told a select few that she is slowly wanting to become a witch.
| | | |
| --- | --- | --- |
| Through out the past few years that Ani has spent at Hogwarts, she has struggled with her sexuality. For the majority of her first and second years, she believed she was heterosexual out of pure denial. This denial was not caused because she doesn't support the LGBTQ community, but instead it was because her parents don't. She spent nearly all of her third year going between heterosexual and bisexual, in which she settled on the feeling that she was bisexual. Nearing the end of the summer before her fourth year, feeling that it was only right if they knew, she came out to her parents. They shunned her and she had spent the last two weeks of her summer at an inn. Ani still identifies as bisexual despite the fact that she is actually homosexual (because she hasn't really figured that out yet). | | |
Kay and Rusty Martins had met each other during Rusty's visit to London, England. They immediately hit it off and started going out, yet he lived all the way in Canada. They were off and on for the next 9 years before Rusty surprised Kay by moving to London and proposed to her. They got married a month later, with just them and their parents there. 10 months after that, they had their first and only child, Ani Martins. Ani was brought up in a tiny, classic home outside London.
She was rather intelligent growing up, but that didn't last long because by the time she was 6, she was just average in intelligence. She was brought up to be loyal and friendly to all, and that pressure to do so probably made her so emotional nowadays.
She was taught the old-fashioned way and was even taken away from every other kid in town by being homeschooled. Ani had the same routine everyday of her life where her father went to work and her mother would teach her at home for 8 hours a day, until she got her letter, of course.
When Ani received her letter, she was terrified and so were her parents. They thought it was some scam to kidnap Ani for ransom, but once someone was sent for her, they agreed it was safe for her to go.
Ani had gone and was sorted to Hufflepuff, even though she had no clue what that meant. She made it through her First Year, making plenty of new friends, but she was slightly disgusted. She told her parents all about it when she got home, but they didn't believe her. They thought she was joking and it was just a high class private school where kids had big imaginations. She planned on finishing up at school and living a life without magic, although everyone knew that wouldn't happen.
She continued through her Second Year, happily, and glad to learn more. She always loved learning more about magic, but didn't plan on using it. Ani has made it so far perfectly through her Third Year, questioning her sexuality throughout. After her 3rd year at Hogwarts was over, she decided that magic might not be as terrible as her parents are telling her it is.
She's slowly becoming more loyal to the wizarding world and has began trusting it much more, even doing spells outside of the classroom while she's sitting in her dorm. Ani hadn't fully trusted the world of magic just yet, but soon got out of this over the summer.
She had come out to her parents as bisexual nearing the end of the summer before her Fourth Year, much to her hatred and has since been living in an inn somewhere in Hogsmeade. For the first time ever, she had been excited to go back to Hogwarts.
During her fourth year, she reluctantly tried out for quidditch. She isn't sure why, but she they did need players. She got the position of Beater, which she discovered she was pretty darn good at. She plans on trying out for the same position for the next three years, but she is aware that things might change for her Seventh Year due to N.E.W.Ts.
Quidditch
Ani had tried out for the quidditch team during her fourth year since they needed players. She had decided on the Beater position and turned out to be quite good at it. She plans on trying out for the team again next year.
Ani isn't all that skilled when it comes to academics. She does well in many of her classes, but doesn't consider that "doing well."

Some classes Ani is good at include: Muggle Studies, History of Magic, and Charms.

Some classes Ani is not good at include: Divintations and Potions.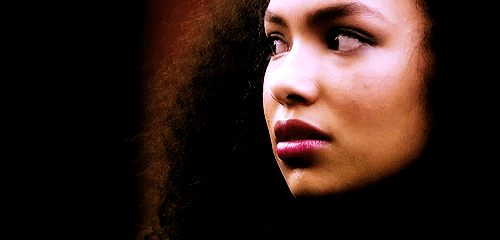 Rusty Martins (Father)
Ani doesn't care for her father. She used to be a daddy's girl and used to adore him dearly, but after he reacted so poorly to her coming out as bisexual she has given him the cold shoulder.
Kay Martins (Mother)
Ani doesn't care for her mother much either. They used to enjoy baking and cooking together, but after what had recently happened, she no longer likes her that much.
Ani and Raven aren't necessarily besties or anything, but she's probably the closest thing Ani actually has to a friend. They share a lot of interests like quidditch, comic books, and ice cream (they've become ice cream buddies), which is always nice and is probably the soul reason she feels so connected to the other girl. Not to mention, how sweet and awesome she thinks Raven is.
Ani and Sean aren't besties, definitely not, but they're friends, in Ani's mind. He's crazy and pisses her off a lot, but she likes him anyways and enjoys his presence, even when he's being a nuisance.
Ani and Rheine have only talked for a few brief minutes, but she seems to like her and in some sense, pities her. It's not like there is any true reason to, just Faith can be rather harsh and it didn't seem to take long for Rheine to get on her bad side.
Ani and Winston have talked a few times and she thinks he's rather interesting. He has quite the temper, she's realized, but understands that somehow. She's offered to help him, but he's denied, so she has decided to keep her distance.
Ani and Faith are on neutral terms, at least that's what she thinks. She doesn't really know what she thinks about her and even though she tried to pursue friendship there sometime during their fourth year, she gave up after realizing it was no use.
Ani and Alyss have only talked for a few minutes, despite previously being on the same team together, and she didn't really have an opinion on her. She's learned that she isn't that great of a quidditch player though.
Ani and Elle have only talked for a few minutes, both complimenting the other's quidditch skills. She almost hoped they would become better friends, but they never did and she doesn't see the point of it now.
Ani is homosexual; biromantic and currently single. She hasn't had any romances at Hogwarts so far.
[[File:|center|x270px]]
Ani doesn't necessarily like her name, but she doesn't hate it either.
Ani - "Very beautiful" from Slavic origins
Marie - "Of the sea or bitter" from French origins
Ani has the biggest fear of rejection, but more importantly the rejection of friendship. She is scared that people will not want to be her friend or that they will not want to talk to her, especially if she comes out to them.
Ani's current plan is to make friends, something she hasn't cared to do so far.
She prefers Marvel over DC
Her favorite superhero is Black Widow (Girl Power!)
Her favorite quidditch team is the Holyhead Harpies (Girl Power!)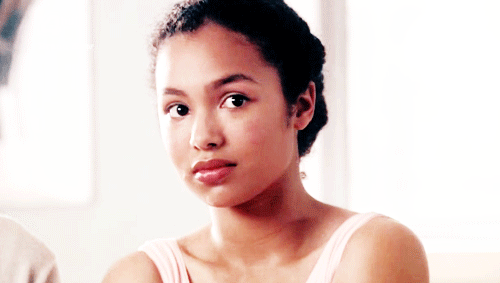 Page Coded by

Emmatigerlily


With A big thank you to

Red

,

Brocky

,

Ellie

and many others for providing help, coding or inspiration
Community content is available under
CC-BY-SA
unless otherwise noted.