For an alternate presentation of this information, please click here
Bastian Park-Zelmerlöw
Ravenclaw Alumni • Dortmund For Life
Edgy Anime Villain
Basic Information
Full Name:
Bastian Gilbert Jiho Park-Zelmerlöw
Park Jiho | 박지호
Born:
25 October 2016
Age:
24
Status:
Alive
Gender:
Male
Species:
Human (Wizard)
Nationality:
German
Ethnicity:
Swedish-Norwegian (mother)
Korean (father)

More Information

Sexual Orientation:
Heteroflexible
Romantic Orientation:
Heteroflexible
Relationship Status:
Single
Accent:
German
Birthplace:
Dortmund, Germany
Native Language:
Korean & Swedish
Languages Spoken:
German (fluent)
English (fluent)
Korean (fluent)
Swedish (fluent)
Russian (medium)
Current Location:

Flat

Magical Information

| | |
| --- | --- |
| Blood Status: | Half-Blood |
| Wand Wood: | Fir |
| Wand Core: | Dragon Heartstring |
| Wand Length: | 12 3/4 inches |
| Wand Arm: | Right |
| Patronus: | Dolphin |
| Boggart: | Failure |
| Exotic?: | No |

Personality

| | |
| --- | --- |
| Bastian is attractive in both looks and attitude. His confidence gives off a sense of security to everyone around him, making him a perfect leader. However, his confidence blurs the line between pure confidence and arrogance. Sometimes, his actions can lead him to being bossy and controlling. Bastian once even gained a fearful reputation among the younger years at Durmstrang. But many found that Basti is surprisingly funny when he wants to be, even with the stuffy personality he's come to be known for. | |

History

The fabric that holds the Park-Zelmerlöw family together is sports. Their love for them might rival their love for each other. It was the very thing that brought together Muggle sports doctor Park Yunho to his Quidditch reporter wife, Agnetha Zelmerlöw. Their love for sport had extended to their children Ilse, Bastian, and Felix - all born five and a half years apart. Each child grew up with participation in sports being as natural to them as walking. Ilse dazzled gracefully in ice skating and dominated in Quidditch. Bastian and Felix preferred to stay on the ground and engage with the worldwide phenomenon that was football.
If they were heavily influenced by their parents' chosen expertise in sport, they let their skills speak for themselves. Ilse took home medals to hang up next to Agnetha's childhood ones for ice skating. Her mother loved to surprise her with writing excellent reviews for her youth Quidditch games. For Basti and Felix, Borussia Dortmund was not just a club - it was a way of life. Yunho had secured a job as part of the medical staff there, and as children the brothers were instilled that Dortmund was their club. Basti's earliest moments were looking at Marco Reus' brilliance fieldside at Signal Iduna Park, and the way that the fans chanted throughout the stadium still rings through his head.
For Basti, football defined his childhood. He was used to being babied by the players sometimes, whenever he visited with his father. He enrolled in the youth academy as soon as he could. It seemed almost unfair to the teenagers of the world how seven-year-old Basti managed his time between school and football seamlessly. His days were spend chattering about in school and being completely focused on the ball in the field. There were talks about him moving up the ranks and eventually playing for Dortmund if he continued to be this good. He was one of the most highly looked at youth prospects in Europle. No matter his performance, it seemed that the entire world spoke about Basti.
But the Wizarding world never forgot that Basti was one of theirs. Sunday nights were spent with his mother at various Quidditch league games. During visits to Norway, his cousin of a cousin Brynja kept him off the ground and on the air. And sometimes during important games, he pulled off miracles that could've only been explained by magic. He saw Ilse going off to Durmstrang every September, and hated hearing the way his maternal relatives would ask if he was excited to follow along soon. Basti prayed for the magic to stop, and for his dream to continue on. Maybe other people saw the shame in being a Squib, but not him. Every sign of magic was ignored away by Basti, no matter how obvious it was. The game between Dortmund and Bayern's youth team when he was nine was seen as one that truly put him among the most highly looked at youth prospects in Europe. Talk rose excitedly - especially around the famous third goal he scored. The game was 2-2. Groans had risen over the way the ball had hit the goalpost and been on its way back out into the box - only for it to change direction and make it into the net. The muggles said it had to be wind, even when most people couldn't remember there being a breeze at all. Basti knew better.

Appearance

| | |
| --- | --- |
| Model: | Seo Kang Joon |
| Eye Colour: | Brown |
| Hair Colour: | Black |
| Height: | 183 cm | 6'0 |
| Weight: | 60 kg | 132 |
| Voice Type: | Baritone |
| Distinguishing Marks: | Some on his lower body |

Family

Father:
Park Yunho
Mother:
Agnetha Zelmerlöw
Full Siblings:
Ilse,

Felix

Half Siblings:
N/A
Guardian(s):
N/A
Spouse:
None
Children:
None
Other Relatives:
Til Durm (brother-in-law)
Samuel Durm (nephew)
Asbjørn Nygård (cousin)


Brnjya Skovgaard

(cousin of a cousin)

Trivia

Name Meaning:

Bastian: Short form of Sebastian. From the Latin name Sebastianus which meant "from Sebaste". Sebaste was the name a town in Asia Minor, its name deriving from Greek σεβαστος (sebastos) "venerable" (a translation of Latin Augustus, the title of the Roman emperors).
Gilbert: Means "bright pledge", derived from the Germanic elements gisil "pledge, hostage" and beraht "bright".
Ji-Ho: Means "bright intentions", from Sino-Korean 志 (ji, intentions) and 鎬 (ho, bright).
Park: From Sino-Korean 樸, 朴 (bak) meaning "plain, unadorned, simple".
Zelmerlöw: A surname of Swedish origins.

Nicknames:
Basti, Duck
Favourite Colour:
Grey
Favourite Movie:
Avengers: Age of Ultron
Favourite Song:
D (Half Moon) by DEAN
Favourite Food:
Mangoes
Favourite Drink:
Caramel Macchiato
Most Important People:
His family
Most Treasured Possessions:
His soccer ball, signed by Marco Reus
Custom Trivia:

Bastian loves muggle football, and is a hardcore fan of his hometown team, Borussia Dortmund. He even played for them in his youth, being triumphed as the next Cristiano Ronaldo a upcoming talent. His preferred position was as a centre-forward, or as a left-winger.
He's not as skilled at Quidditch, but if he plays, he prefers playing as a chaser.
In international football and quidditch, he supports the Swedish and German national teams foremost, and the Korean national team as a secondary team. (sorry, dad.)
If given the chance, he would still trade magic in return for a first team place at BVB.
Although not as invested in it as other members of his family, Bastian does hold a soft spot for Eurovision. He does sometimes brag that his cousin, Asbjørn, won it back in 2026.
He really loves mangoes and caramels.
He owns at owl, Reus, named for Marco Reus
Bastian is a huge letter writer. There's a better chance of getting him to do what you want if you owl him.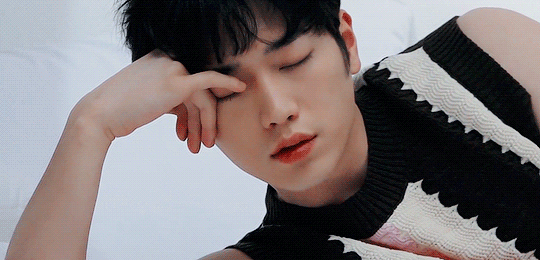 Community content is available under
CC-BY-SA
unless otherwise noted.