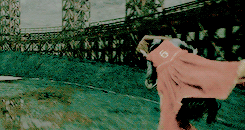 Chaser is a position in the wizarding sport of Quidditch. There are three Chasers per team. The Chasers control the Quaffle and attempt to get it through the goal hoops past the Keeper. Each goal is worth ten points. This makes them similar to the forwards in football, as the game is generally started with the Referee releasing the Quaffle into the air for the Chasers to try and claim possession of.
All items (23)
Community content is available under
CC-BY-SA
unless otherwise noted.