Pure-Blood
Characters that are added here are Pure-Blood.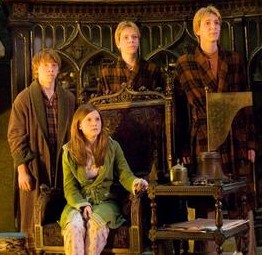 The Weasleys are a Pure-Blood Family!
Pure-blood is the term for wizards and witches who claim to be from families with purely magical heritage. This means that there are no Muggles in their family trees, but this is rarely true, for if wizards didn't mate with Muggles, their race would die out. See More
Trending pages
All items (516)
Community content is available under
CC-BY-SA
unless otherwise noted.