Department of Magical Education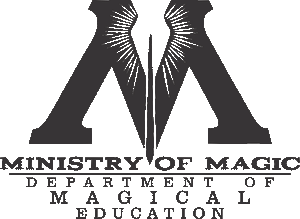 Archive
Roleplay
Sebastian's Owl and Eilis
Sebastian Fletcher

- Gryffindor Alumni ~ Curse-Breaker

-"The true sign of intelligence is not knowledge but imagination."
Message Me – Radioactive1770 (talk) 16:13, March 2, 2019 (UTC)

It was a calm, sunny day. Yet even though it appeared to be perfect weather for flying, in the distance appears a medium sized, brown and white horned owl flying in an erratic pattern. Going from side to side, up and down, appearing to either have tired wings, dodging imaginary spells, or just having a lot of fun flying through the sky. Not the normal behaviour of an owl, but then again, Goliath's owner was normal either, so as the saying goes 'a pet imitates the owner.'
Eilis O'Reilly Ravenclaw Alumna
-"The Lord does not look at the things people look at. People look at the outside of a person. But the Lord looks at what is in the heart."
 – 16:39, March 2, 2019 (UTC)

She grabbed the letter off of the bird once it finally found a spot to land.

l