the sage.
| | |
| --- | --- |
| Name | Dido Marie |
| Age | 16 |
| Family | |
| Gender | Female |
| Year | 6 |
| Blood Status | Mixed Blood |
| Species | Human, Seer |

This character is roleplayed by

SoA

.

Dido Marie is a sixth year Hufflepuff student at Hogwarts School of Witchcraft and Wizardry.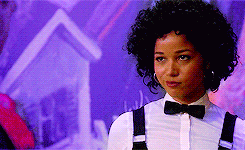 appearance
Dido is almond skinned, black and beautiful. She's got a very clear complexion, and beautiful hair that she almost always keeps naturally styled. She loves her afrocentric looks, and usually boasts braids, locs or an afro.
history
Dido was an accidental child. Her mother Claudette, a tarot reader from Soho, London was struggling to pay bills and make ends meet - a common fate for many Londoners who hadn't been to university and gotten a degree, and given the ridiculous price of housing (but that's neither here nor there). Anyway, Claudette eventually got a client who was offering a marginally higher price for Claudette's services than usual. He was tall, dark, and frighteningly handsome, hailing from Tunisia. Now, Claudette herself had no magical powers, she made her money by playing to clues, sleight of hand and very good empathy. She also knew a few tricks from her own mother, who was a witch herself, and possessed the sight. Yes, Claudette was a squib, but she had the best teacher to fake her way into a decent living.
And so Claudette went on with the shtick, she burnt incense and recited some of her mother's native Creole 'spells', in general, wowing the customer. He was spellbound by this mystical woman and asked her for dinner. Claudette agreed, she was young still, and this man could potentially have changed her life, he had money and status. The two had a good time, and eventually, Dido was concieved. But with Dido's conception, the mysterious stranger was lost. He was gone in the morning, before Claudette could even say farewell. It was a harsh and cold awakening, but eventually the Tunisian man became a distant and foggy memory, to the point that Claudette couldn't even remember his name.

None of it mattered, though. Dido brought more light into the life of Claudette than anyone did. She was always a happy baby, and a creative toddler. As far as Claudette knew, Dido was a normal nonmagical child. The first sign of magic was displayed rather late, around the age of five. It was unconventional, too. Dido was playing with her mother, and all of a sudden her eyes went marbled and pearly, and she spoke in three voices, predicting the next four day's weather. It was a very mundane thing to predict, but she was completely correct. Claudette knew she must have been a witch at that point, as the same thing happened to her mother when she was predicting something. She knew then that Dido had the gift of magic and also the sight.

Affirmation came not long after, on the eleventh birthday of Dido. The Hogwarts letter came, and Claudette took her to Diagon Alley to get the full regalia. She was hopeful, that young Dido would have a better chance in life than she, and she always made sure Dido remembered this. She is currently in her third year at hogwarts.
personality
Dido is poetic. She's well read, but creative, her imagination runs wild for days on end. She can be lost in a daydream for hours and hours, and be perfectly in the zone. But there's a sort of conflict or dichotomy going on in her, as she's also angsty. She wants change, she wants empowerment and she wants to spread those messages as much as she can. She often finds it difficult to couple the easygoing creative side of her, to the raging activist side. She fancies herself a major advocate for feminism, race equality, SPEW and LGBT+ rights, and all she wants one day is to be able to spread these messages through her own poetry.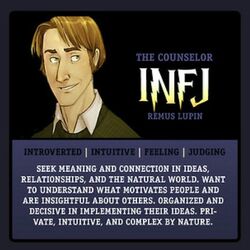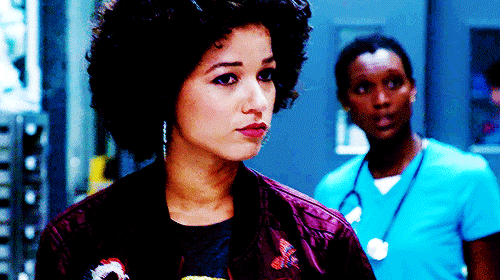 friends, acquaintances and enemies
trivia
*She is a Pagan, and therefore strongly believes in the Occult
Dido's Patronus is a Persian Cat
The name Dido comes from the Mythological queen and founder of Carthage, modern day Tunisia. Ironically, Dido's father is Tunisian.
Her model is Amandla Stenberg
Her wand is 12 and 1/2", Silver Lime, Unicorn Hair
Handedness
Left
Sexual and Romantic Orientation
Pansexual
Relationship Status
Single
Pets
Princess
Favourite Songs
Green Garden by Laura Mvula
Sing to the Moon by Laura Mvula
Don't Touch My Hair by Solange
All Night by Beyoncé
Favourite Colours
Yellow, but like a pastel shade
Favourite Sweet
Droobles
Most Treasured Possession
Her tarot cards
Where to Find Them
-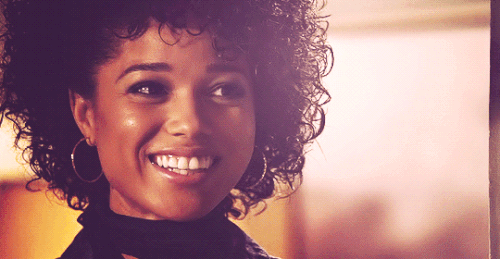 credit goes to Ellie for the page and Red for code
Community content is available under
CC-BY-SA
unless otherwise noted.