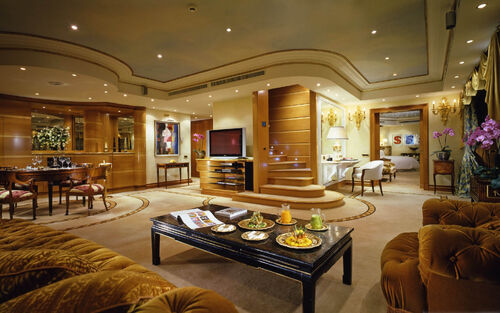 The main room is one of the best assets of the apartment, as it has an outlay theme of gold that compliment some of the dark finishes rather nicely.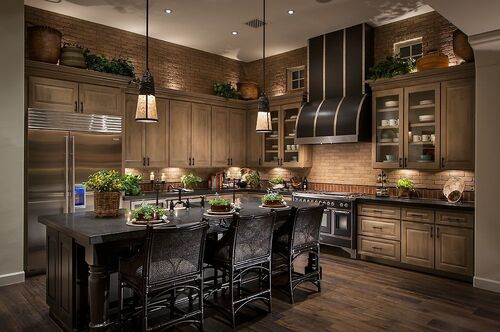 The kitchen has recently gone under a very modern update, furnished in beautiful dark hues to give the place a very romantic feel.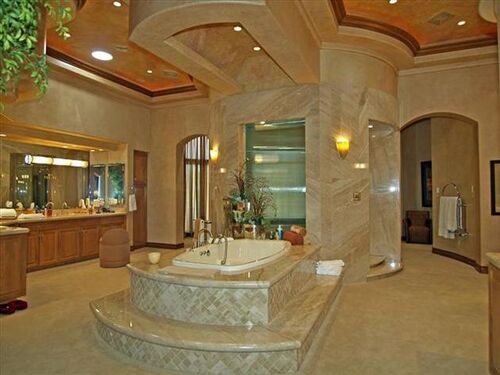 The bathroom is one of the most relaxing places in the entire apartment. It was recently remodeled and styled to fit Kea and Evangeline's exquisite (expensive) taste. Link under sublocations.
Coworkers and friends, Evangeline Aleksandrov and Kea Willow own this apartment together.
Sublocations
Archives
Roleplay
Evangeline and Lucien
Evangeline Aleksandrov

- Head of the Department of Mysteries ☾ Half Veela ☾ Unspeakable

- "We live between the act of awakening and the act of surrender. Each morning, we awaken to the light and the invitation to a new day in the world of time; each night, we surrender to the dark to be taken to play in the world of dreams where time is no more."
Message Me

{{{2}}}
Evangeline Aleksandrov

- Head of the Department of Mysteries ☾ Half Veela ☾ Unspeakable

- "We live between the act of awakening and the act of surrender. Each morning, we awaken to the light and the invitation to a new day in the world of time; each night, we surrender to the dark to be taken to play in the world of dreams where time is no more."
Message Me

{{{2}}}
Evangeline Aleksandrov

- Head of the Department of Mysteries ☾ Half Veela ☾ Unspeakable

- "We live between the act of awakening and the act of surrender. Each morning, we awaken to the light and the invitation to a new day in the world of time; each night, we surrender to the dark to be taken to play in the world of dreams where time is no more."
Message Me

{{{2}}}
Evangeline Aleksandrov

- Head of the Department of Mysteries ☾ Half Veela ☾ Unspeakable

- "We live between the act of awakening and the act of surrender. Each morning, we awaken to the light and the invitation to a new day in the world of time; each night, we surrender to the dark to be taken to play in the world of dreams where time is no more."
Message Me

{{{2}}}
Evangeline Aleksandrov

- Head of the Department of Mysteries ☾ Half Veela ☾ Unspeakable

- "We live between the act of awakening and the act of surrender. Each morning, we awaken to the light and the invitation to a new day in the world of time; each night, we surrender to the dark to be taken to play in the world of dreams where time is no more."
Message Me

{{{2}}}
Evangeline Aleksandrov

- Head of the Department of Mysteries ☾ Half Veela ☾ Unspeakable

- "We live between the act of awakening and the act of surrender. Each morning, we awaken to the light and the invitation to a new day in the world of time; each night, we surrender to the dark to be taken to play in the world of dreams where time is no more."
Message Me

{{{2}}}
Evangeline Aleksandrov

- Head of the Department of Mysteries ☾ Half Veela ☾ Unspeakable

- "We live between the act of awakening and the act of surrender. Each morning, we awaken to the light and the invitation to a new day in the world of time; each night, we surrender to the dark to be taken to play in the world of dreams where time is no more."
Message Me

{{{2}}}