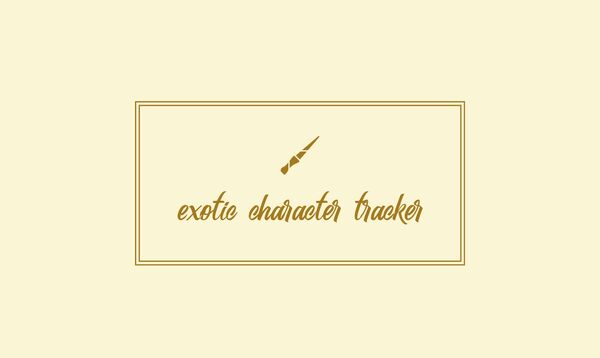 Welcome to the page dedicated for exotics. This is an OOC tool to help keep track of how many exotics each user has and which type. Similarly to the UMR and the child tracker, you are expected to keep this updated with each new exotic/character that you make (for the sake of the character count section.
Remember, only 5 of your total 20 characters can be exotic.
Keep in mind that we are only keeping track of the active characters as semi-active, expansions and children under 5 (even if they are exotics) do not count toward your 20 available slots.
Community content is available under
CC-BY-SA
unless otherwise noted.