Hufflepuff Alumni ~ Unemployed
Basic Information
Full Name:
Finnley Kanghyun Park
(Park Kang-Hyun/박강현)
Born:
17th September 2010
Age:
18
Status:
Alive
Gender:
Male
Species:
Wizard
Nationality:
British
Ethnicity:
Asian

Magical Information

| | |
| --- | --- |
| Blood Status: | Pure-Blood |
| Wand Wood: | Rosewood |
| Wand Core: | Unicorn Hair |
| Wand Length: | 10 Inches |
| Wand Arm: | Right |
| Patronus: | Fox |
| Boggart: | Claustrophobia |
| Exotic?: | No |

Personality

In general, Finn is someone with a open-minded outlook on life and more often than not, is positive. It's an active thing of his to see how other people view situations and compare his thoughts to theirs as he feels he'll be able to get a better understanding that way. He's of the belief that even the smallest gesture can sway a person's mood and because of that he's more often than not seen with a smile.

More times than not, Finn's current mood is 'happy.' He thinks that there's always a reason to be happy and have a smile so he actively tries to spread that from person to person. As previously mentioned, it's uncommon to see him without a smile of sorts and that's something he prides about himself. Finn has a broad sense of humour - he can be anywhere between cheesy and full of puns to cold sarcasm. (this part is a WIP - I need to figure out how to phrase the rest of it.)

History

Just like her twin sister, Byun Taeyeon was to be married to an influential member of the Park family - Soohyun (her sister's groom's twin brother - how weird?). The only difference being? Taeyeon and Soohyun actually liked each other. In contrast to their siblings, Taeyeon and Soohyun moved to Wolverhampton in England and adopted the naming customs there. They both believed that by raising their children in a loving environment away from the Korean wizarding schools, would mean that their family unit would be stronger.

First the couple birthed a daughter, Phoebe. Then followed Chloe and ______ (the name has yet to be decided >.<). Their final child, Finn, was born identical to his cousin Seunghyun Park. Near the same points as the birth of their children, Taeyeon and Soohyun's siblings also had children of their own (Danhyun, Baekhyun, Seunghyun and Dohyun). Being the youngest of four siblings and eight cousins was hard for Finn - he felt like he could never get close to any of them as each year they'd go off to Hogwarts and leave him to be by himself for the year, his only companion being his cousin, Dohyun. Despite this, it meant that Finn would always have the attention of his parents which he always was in conflict if he found that to be of adequate compensation or not.

Finn's first sign of magic came when he was 7 - his elder sisters were teasing him and a wooden chair in the room flung itself to the other side, smashing to splinters instantly. His parents were ecstatic as both had fears that Finn would be a squib - believing an old family tale that cousins who look alike had a bigger chance of one being without magic. From that day on, Finn was opened up to more and more magic than was in his life.

As it had been before, Finn's life was patterned - he'd attend muggle school whilst his family members attended Hogwarts and sometimes at holidays he'd be able to reconcile with them. At 11, his letter of acceptance came through for Hogwarts, in which the same day his parents whisked him off to Diagon Alley to prepare. Since then, Finn's been housed into Hufflepuff, where his character has developed ever since.

Appearance

| | |
| --- | --- |
| Model: | Kim Jong-In (Kai; Exo) |
| Eye Colour: | Brown |
| Hair Colour: | Varies between brown, black and blonde |
| Height: | 5'11 |
| Weight: | 143 lbs |
| Voice Type: | Baritone |
| Distinguishing Marks: | None |

Family

Father:
Soohyun Park
Mother:
Taeyeon Park
Full Siblings:
Phoebe, Chloe, Jordan Park
Half Siblings:
None
Guardian(s):
Nobody
Spouse:
None
Children:
None
Other Relatives:

Baekhyun Park

,

Seunghyun Park

Relationships

| | | |
| --- | --- | --- |
| Name: | Relation: | Feelings: |
| Danny Seo | Boyfriend | |

Trivia

Name Meaning:

Current Name: Finnley -> Anglicized form of Fionnlagh and Fionnla, compound names composed of the Gaelic elements fionn (white, fair) and laogh (warrior, calf): hence, "fair-haired warrior."
Surname: Park (박) -> Simple or Magnolia Tree
Given Name: Kang-Hyun (강현) | Kang (강) -> Family name with no special meaning, however the hanja can mean ginger | Hyun (현) -> Virtuous or Good

Nicknames:
Finn
Favourite Colour:
Mint
Favourite Movie:
Anything with a good battle scene in it
Favourite Song:
Shut Up + Dance by WALK THE MOON
Favourite Food:
Homemade Cookies
Favourite Drink:
Lemonade
Most Important People:
Himself
Most Treasured Possessions:
Nothing currently
Custom Trivia:

Around amortentia, he smells his Kimchi, freshly cut grass and chocolate covered strawberry - the last one he doesn't know who it belongs to as he can associate the Kimchi with his father and the cut grass which his mother.
He's enigmatic with his inner feelings to those he's uncomfortable around, however, when someone knows him they can read him like a book to the very letter.
Finn, in terms of his family, believes he'll never be a person of his own due to the fact he is his cousin's doppelganger and the youngest of his siblings.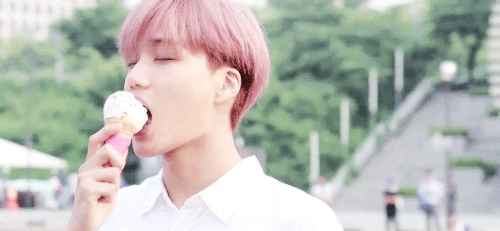 Community content is available under
CC-BY-SA
unless otherwise noted.