Note
: This topic has been unedited for
411 days
. It is considered
archived
- the discussion is over. Do not add to unless it
really
needs a response.
Please put ~~~~ or your user signature here.
---
The Sorting Quiz
A. Select the option that best fits your character. (Remember, this part is a requirement for every character you make! Please italicize the answer.)

1. What are you looking forward to learning at Hogwarts the most?
A. Transfiguration
B. Magical Creatures
C. Hexes & Jinxes
D. The castle's secret areas

2. Pick one:
B. Stars
A. Moon

3. If flowers adapted their scent to attract the unwary, what would it smell of in order to lure you in?
A. Parchment
B. Freshly baked bread
C. A crackling log fire
D. The Sea

4. Pick one:
A. Dawn
B. Dusk

5. Four boxes are placed before you. Which one do you open?
A. The ornate one, promising secret knowledge and unbearable temptation
B. The small, tortoiseshell box, embellished in gold, with a small, squeaking creature
C. The small, pewter box that reads "I only open for the worthy"
D. The gleaming black box marked with Merlin's rune

6. Pick one:
A. White
B. Black

7. What road tempts you the most?
A. The cobbled street lined with ancient buildings
B. The wide, sunny, grassy lane
C. The twisting, leaf-strewn path through woods
D. The narrow, dark, lantern-lit alley

8. Pick one:
A. Forest
B. River

9. What scares you most?
A. Speaking in such a silly voice, people will laugh at you and mock you
B. Waking up and realizing your family & friends don't know you
C. An eye at the keyhole of the dark, windowless room where you're locked
D. Standing on top of something high, without anything to stop you from falling

10. It's late, you're walking alone, and hear a peculiar cry you believe has a magical source. What do you do?
A. Wait for developments, while mentally reviewing the most appropriate spells
B. Draw your wand & stand your ground
C. Draw your wand & search for the source
D. Proceed with caution, keep a hand on the concealed wand, and keep an eye out
---
The Character's Background
1) Give a description of your character's personality. It must be at least two paragraphs long, seven sentences each.
Tamsin, Tammy to most, is a spirited, slightly abrasive, young child. The definition, really, of a no-filter child of "Kids will be kids." Proud, really. She's proud to be part of the family she's part of. Though really, she tends to cling to the personalities of those around her. Tammy is really trying to find herself right now. She tends to watch others, and nobody expects a seven year old to remember things. Thus, she knows a lot of things. Her generally caustic behavior makes it difficult for hold on to a secret.
Tammy leeches on to behaviors; Seeing one girl treated well for acting a certain way, she will follow. Sure, she knows what is wrong and right, so her limit is clear. Putting people in danger is a huge fear of hers, and making her papa angry is another. She does her best to make Reagan happy, and does as well for her friends, too. After all, those are some of the most important people in her young, young life.

2) Write about the history of your character. How did they grow up? Is there an incident that made them the way they are? It must be at least three paragraphs long, seven sentences each.
Reagan Rory Cassius Trelawney was born a member of the famous Seer Trelawney family and, ironically enough, his father Eldan Trelawney possessed no Seer skill whatsoever. Any and all predictions he made about the future were guesses and, should they come true, were some of the greatest coincidences of all time. Some in the family failed to see what his wife, muggle Jennifer Trenton, saw in him. For all intents and purposes, Jennifer was nothing short of a socially 'perfect' wife. Though a woman who wasn't afraid to stand up for herself, she also was equally as passionate for her family and many members of the Trelawney family thought she'd be a better fit for someone else, not Eldan. Regardless, the marriage was a happy one and fruitful to continue the Trelawney name; Jennifer birthed three healthy sons, each who showed considerable promise in magic from a young age.
Reagan was the middle child, and he showed the most magical prowess, and seer abilities, from a young age. Clearly, he garnered much-expected attention, both in school, and out. Specifically, Tamsin's mother, a Korean woman who lived in England, offered him all the attention in the world. But much to her dismay, he showed no attention towards her. It was an increasing obsession she had with him until one day, she took him out for a drink, and drugged him... And the night went on. The next month, she revealed a pregnancy - With Reagan's child.
Reagan knew about Tamsin from the beginning, sure, but he wanted absolutely nothing to do with the woman who gave birth to her. As a response, and thanks to Reagan's love of children, he made a deal with her. A co-parenting situation. Her mother had her one month, and Reagan the next. But really, Tamsin preferred Reagan over her mother. Especially because he seemed to understand her better.
He didn't freak out when, at seven years old, she exploded her pillow in a fit of rage. He didn't freak out when she showed the same signs he did as a child, blurting out things to come in her everyday life, though nothing as big as a death (At least, not a human's. She did predict the death of her pet bunny. But she wasn't too shaken up about it.) But, signs of seership nonetheless. Later the same year as her sign of magic, Tamsin's mother decided to give Reagan full custody, and went her own way.
3) Write about your character's appearance. What do they look like? Are you planning on using a certain model for your character? If you already have a picture in mind, you can put it here!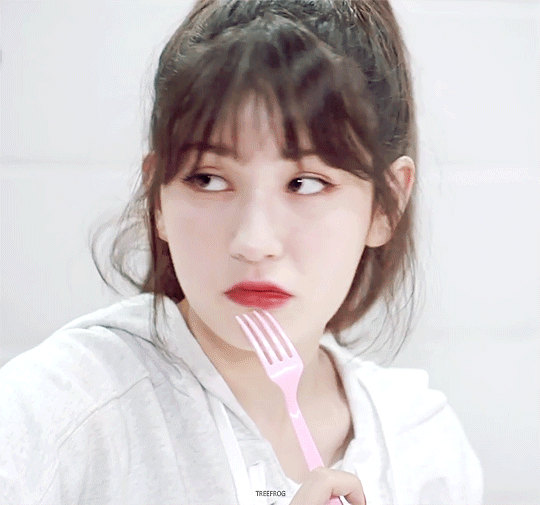 4) Is your character a Pure-Blood, Half-Blood or Muggle-Born? Do you have any notable magical relations? (Remember, you cannot be related to important characters from the Harry Potter Universe!)
Pureblood, Seer
5) Does your character have any special abilities? Is he or she of a different magical race, such as Veela, Vampire, Werewolf or the like? Part or half of a magical race counts! (Remember, you cannot have a character with special abilities/of a different magical race as one of your first two characters!)
Seer
6) What year is your character in?
She is seven years old
7) The Sorting Hat has been known to take house preference into consideration. If your character could select one house they believe they are best suited for, what would it be and why?
---
OOC Questions
B. Whilst the first two questions will not affect the character's house (and are mandatory), the others are designed specifically to help users come up with their character's ideal job (and are optional).

1) Is this your first character?
A. This is my first character
:B. No, this is not my first character.

2) If your answer to the previous question is B, how many characters do you have? How many of them are "exotic"?
11, 2 semi-active/Expansion, 2 exotic
3) What would people who know your character well say they're really good at?
4) What do they really want to avoid in their future job/career? Do they hate working in an office? Do they hate the field?
5) Aside from family and peers, what motivates your character the most in life? What drives their passion?
6) Where does your character's weaknesses lie?
7) Wand cores and woods speak volumes about a person's character. What is your character's wand? Why does it answer to them?
Comments
Tamsin Trelawney has been registered as a citizen by the British Ministry of Magic!


"Upon the signature of the International Statute of Secrecy in 1689, wizards went into hiding for good. It was natural, perhaps, that they formed their own small communities within a community."

I don't spill tea or throw shade, I just state facts. ~Jinae
Community content is available under
CC-BY-SA
unless otherwise noted.