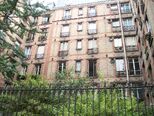 This converted loft in the Seizieme Arrondissement (Paris' Sixteenth District), is surrounded by Muggle apartments, and, to the Muggles, seems indistinguishable from them.
Its value to its owner, however, is declared by the urn over the mantelpiece, stating that this is as close to home as Pierre can currently reach, psychologically speaking.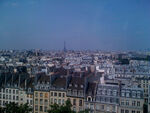 Various masking and extension charms, of a permanent calibre, make this extremely spacious dwelling a matter of no comment or concern to neighbours, and the sound-dampening charms in the walls give Pierre what he needs, in terms of respite, as well.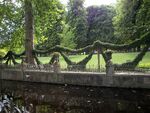 The decoration and furniture is limited, particularly for a place of these dimensions, but "every picture" truly "tells a story". There is clear thought and ardent memory behind every seat, covering and trinket on display here, a wealth of information, for those with the ability to decipher it. Since the loss of Simone, however, it is unlikely there is anyone who could piece together the entire mosaic. For a man of his erudition, there are surprisingly few books to be found here.
Pierre himself generally refers to it simply as "my place". It is a cosy space, and radiates real warmth, although the source thereof remains somewhat - hazy. He unwinds here, without question, and perhaps the ponderings that reach him in this place could be deemed the true driving forces in his life.
Archive
Roleplay (for the select welcome few)
General