For an alternate presentation of this information, please click here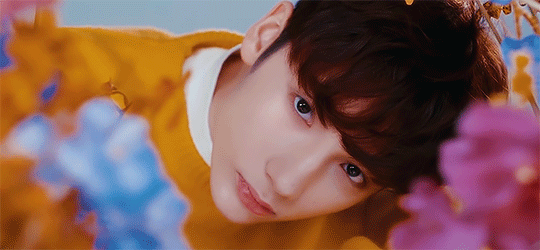 Basics

Appearance

-----------------------------

Birthday
September 19th, 2025
Age
15
Status
Alive
Pronunciation
LOO-kas
Family
Erik (father)
Myungeun (mother)
Linnea (sister)
Liselotte (sister)
Handedness
Right
Gender
Male
Orientation
Pan
Relationship
In Love With Ilman
Nationality
Swedish
Speaks
Swedish, Korean, English
Species
Human, Wizard
Blood Status
Half-Blood
Eye Color
Brown
Hair Color
Black
Height
178 cm
Model
Kai Kamal Huening

-----------------------------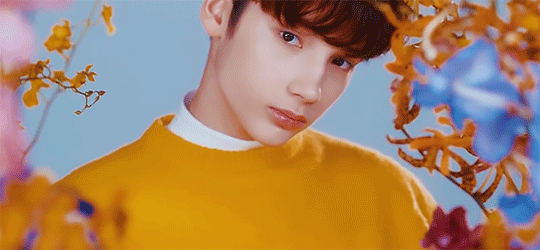 History

Personality

------------------------------

this is a family portrait. like all wizarding photos, it has that magical quality of movement within its borders. there are exactly five people in the photo. erik, who stands out with his long dark hair and amused brown eyes that give the impression that he's about to do something mischievous. his wife looked more picture ready. myungeun, who couldn't help being pretty and having the natural aura of kindness around her. too focused on her husband, she didn't notice the slight mutiny going on at waist-level. liselotte, the youngest, who is sweet-looking and obviously spunky. there's linnea next to hear, half a head taller and looking like she doesn't want to be there. and curled around his father's arm is lukas. bright eyes and a pretty boy face, sandwiched in the middle of all the chaos. the occasion should call for formalwear, but erik and lukas both have the unmistakeable teal jersey of the san jose sharks.

lukas is myungeun and erik's oldest child and only son. from the start, he was destined to be part of his father's world of hockey. there was a hockey game playing on the tv when he was born, and a signed hockey stick right next to his crib when they took him home. the moment he learned to walk, erik took him out to skate until he did that as well as walking. like his father before him, hockey consumed him. the san jose sharks was his father's team, so he donned teal as well. the moment he was old enough, lukas joined his local junior hockey team. his most precious moments were staying up past midnight in order to see the sharks win the stanley cup. for lukas, hockey was everything.

lukas was two years old when the fleury family moved into the neighborhood. lucien fleury became the first member of a group that they would later call txt squad. the french-speaking toddler soon grew up to be a swedish-speaking preschooler, obviously aided by his new-found best friend. lukas dragged him into stanning hockey, and the pair made a formidable team among the group of four and five year olds who were straying into the hockey world. it was at a practice that the two encountered leo meier. his german words were foreign to lukas and lucien's ears, but they let him into their group anyway. as it did before with lucien, lukas helped leo's words shift from german to swedish, and hockey helped bridge any other gap. the three continued as a trio until they met lysander, who was new and lived down the street. none of them really spoke english that well, since they hadn't started grundskola yet, but he seemed really nice to attempt to talk to. plus, he had a signed brayden point hockey stick, even if he should've gone for better teams like the sharks. with lysander's appearance, txt squad was complete.

from then on, lukas' life became a mixture of hockey and his friends. when he wasn't at school, he spent his days playing outside with his friends. and when they weren't playing outside, they were becoming fiercely competitive together on the rink. they won the league cup together twice between the ages of seven and eleven. they slowly started to include more people in their group. lysander's handsome older brother demetrius, who shared their interest in hockey and vintage kpop even if he liked the wrong things. when lyra came unexpectedly into lucien's life, they helped her adjust by speaking to her in only swedish and dragging her along into their adventures. even as magic began to creep into their lives, it came about in a truly txt squad manner: on the ice. lukas was eight when his magic began to manifest during games. he had always been a rather violent hockey player, prone to high sticking and other fouls. yet despite the number of fouls, his time in the box was limited. if lukas needed the referees to look the other way, they suddenly did. it didn't always work, but it happened enough times for lukas to gain a reputation for somehow never costing his team power plays despite his play.

via phone notification, lukas was told of his acceptance to durmstrang school. the owl came later, but it didn't compare to the flurry of screenshots that came through the group chat that amounted to "yes we got in!!!". and like everything else, it was a challenge that txt squad was willing to go through together. durmstrang was a school known for its dark reputation but with txt squad' arrival, it was certainly lit up. the first years quickly made an impression on everyone with their bright smiles, funny jokes and mischevious antics. even though they were never far apart from each other, txt squad did gain quite a popular reputation during their years at durmstrang. in between the studying at durmstrang, lukas and the rest of the txt squad were figuring out new things about themselves. the first was sexuality. lukas always knew that he wasn't entirely straight, judging by the way he would find some of his rival hockey players to be 'cute'. it wasn't til his years at durmstrang that he began wanting to act on his curiosity. and that curiousity began by telling lucien that he couldn't possibly go out and get a girl or a guy when he was such inexperienced kisser. lucien kissed him in response, and that's when their 'practice sessions' started. no true feelings ever arose from from these sessions, but lukas helped lucien explode in popularity due to his lips. it also solidly put lukas in the pan category.

the second was music. their love for vintage kpop was very well- known, and for lukas, it was largely fueled by his mother's past days oof being an obsessive exo-l. at a young age, lukas sang here and there and drew large praise from his mother from it. myungeun truly believe that her son had something special, which was denied by both erik and lukas. erik was supportive of whatever endeavors his son might choose to do, and it was apparent that lukas preferred throwing people against the glass and racking up assists. occasionally, as he grew up, there would be sweet melodies coming out of his mouth when he felt like it. but always, his heart was set on hockey and later, school. the winter of second year, he made a mistake of quietly singing to himself and had a reducto scout on vacation immediately on his trail. 'i don't really want to become an idol, man' - but the same trainer was starting to convince all of his friends that it was a good idea. dem was the first to say yes. the others followed, and soon lukas found himself in the silencio practice rooms.

the summer before fourth year, lysander and demetrius announced that they were transferring to hogwarts for the final years of study. in their words, 'it was something dad wanted'. it seemed in everyone's best interests to transfer with the point siblings - after all, they were all reducto trainees anyway. in england, txt squad was as strong as ever: bonding together when park ilman decided to randomly start bullying them, practicing together whenever they had the chance, helping each other out when they didn't understand the homework. at hogwarts, they even added to their ranks: niobe, a genius who loved insulting them, and jeremy, the softest of softs. given that everything seems to be okay so far, lukas is ready to take on another tomorrow - together, as always.

-----------------------------

when lukas karlsson walks, it's with a confident air of carelessness. when lukas karlsson walks, everyone tends to look. leadership comes easily to a boy who looks so laidback. and even though he doesn't actively go and seek it, he takes it all in stride. lukas has natural charisma that combine very well when he smiles or when he flashes that mischevious elfish look at people. around people who are two degrees or more of separation from him, he's the usual bit of friendliness. a smile that's already ready to form and a hand that's always willing to help. more or less, he seems every bit of normal nice boy.

around txt squad, the full extent behind that damning smile and gaze that brings you in is revealed. lukas is a very passionate and animated person, throwing his all into everything that he's interested in. he's the source of laughter, the source of everything great, the source of words when you need them. once you've gained the rights into his inner circle, you're forever stuck in his heart. a loyal boy that will never go away, lukas will be with you til the end of the line. maybe he freaks out too much and gets overdramatic, maybe he insists on walking you home when everything is perfectly safe. but to lukas karlsson, it's only because you matter that much to him.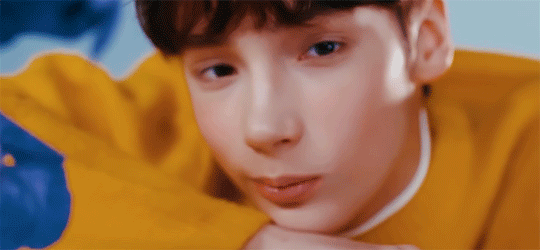 Relationships

Trivia

-----------------------------

-----------------------------

General
Boggart
Amortentia
Patronus
Wand
Interests
Hockey, Music, Ilman
Pet Peeve
Habits
MBTI
Star Sign
Virgo
Dreams/Goals
Favorites
Color
Teal
Song
Show
Movie
Book
Food
Pizza
Drink
Community content is available under
CC-BY-SA
unless otherwise noted.