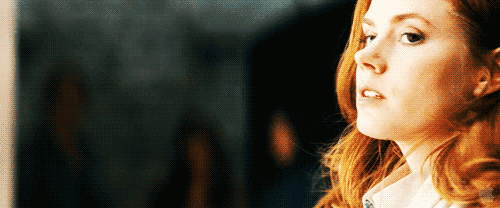 silence is an answer too.
Name

Maria Elizabeth Petukhova (Russian: Мари́я Елизабет Петуховa)

Age

38

Family

Marie Young (mother)
Richard Young (father)
Alexander Petukhov (husband) †
Merwyn Petukhova (daughter)

Gender

Female

Year

-

Blood Status

Muggle-born

Species

Witch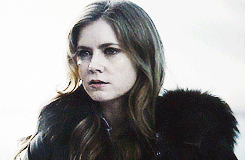 appearance
Maria is a slim woman, approximately 5'5" tall. She has long, red hair, and dark brown eyes. She keeps her hands clasped in front of her, in case she needs to quickly sign. She generally wears solid colored blouses and skirts. Her 'casual' wear includes dark skinny jeans.
history
It was March 16, 2004, that I was born in Texas to two muggles, and it was approximately 2010, that we re-located to England. I had a fairly dull childhood, except, I made things appear to me at will. This, of course, was magic, meaning that at the age of 11, I received my letter to Hogwarts for the next school year, where I was sorted into Ravenclaw. I indeed loved learning, and I had continued to learn my entire life.
I like to say that academically wise, I did fairly well. However, I do have to admit, that I was not emotionally learning. It took until I was well into my twenties, before I properly learned communication skills, barriers, and mindfulness. I attribute this emotional stunting with my rapid loss of hearing due to Meningitis. At the time, I felt quite closed off and isolated from the rest of the community, despite their best efforts to reign me in, so to speak.

After I had graduated, I attempted to run an apothecary, and adopt a child, all of which proved to be mentally and emotionally exhausting, as I had yet to fully mature in those areas. I had to give back both the child and the shop, which proved to be my snapping point. My mental health suffered, and I turned to substance abuse. A friend from my years at Hogwarts found me, and checked me into the Psychiatry Unit at St. Mungo's. I could never be more grateful for her assistance.

It took awhile for me to recover my sanity, and once I was cleared to leave, I decided to move east, and regain my bearings in a new place, where I had no attachments. I decided to work in a family-owned apothecary near Koldovstoretz (колдовсторец), the Russian wizarding school. It was there, where I met my current husband, Alexander (Александр). We dated for two years, before being engaged for another two years, before finally marrying.


While I was content in Russia, it was he who wanted to move to England. I quite insisted on staying where we were, but he stated that he wanted me to attempt to reach back out to my 'roots' and face my personal demons. Thus, here I am, back in England. What neither of us quite expected was for prejudice to follow us, in the form of Alistair Fitzgerald's anti-muggleborn policies. Alex debated us moving elsewhere- however we have taken up residence in a cottage in Ireland, owned by
Nora Déonté
in order to avoid said policies.
personality
As a child, Maria was quite bubbly and eager, yet sensitive to her surroundings. As she grew older, she did not mature as quickly as her peers, and when she became an adult, she was easily overwhelmed. This lead her to immature actions, such as substance abuse. It took over a year of continuous counseling and learning, before she matured enough to operate independently. It was Russia herself that showed, and forced Maria to act like an adult, emotionally and mentally.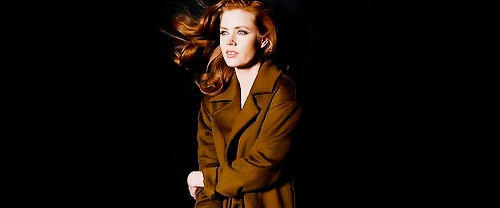 friends, acquaintances and enemies
Lucas Finch
While Maria was still attending Hogwarts, Lucas Finch, a dark wizard, cast the Imperius Curse on her, and had her attack her own peers and friends, who were gathered at a party. Maria is still scarred from this, and has attempted to erase the memories associated with this event, and Lucas Finch himself, from her mind.
Alexander Petukhov
Alexander was, in the simplest terms, a very Russian man. In contrast to Maria, he was blunt and serious, which is exactly what she needs. They met, when he needed assistance in brewing a potion, which Maria was happy to provide. He kept coming back to the apothecary she worked at, and eventually Maria asked if he was going to take her on a date, or not. They started dating soon after that, and two years later got engaged. It took them two additional years to marry, due to issues with the Russian Wizarding Ministry. They were married for a little over 6 years before his death.
Nora Déonté
Maria enjoys Nora's 'company' often, as well as their long discussions. Maria appreciates Nora's intelligence, and trusts her greatly. Early on in the relationship, she primarily lusted after Nora. However, she has fallen in love with Nora for her. After about a year and a half, they officially became girlfriends, and communicated a poly relationship between Maria, Alex, and Nora.
Merwyn Ramley
During her Hogwarts years, Ramley was Maria's favorite professor. She credits Ramley with encouraging her love of potions, leading to her present day career.
Sarah Norman
It was Sarah, whom Maria spoke to, in regards of being a deaf person in the wizarding world. Maria also possesses a copy of Sarah's pendant, which has proved time, and time again, to be invaluable.
skills
Potion brewing: Maria is quite skilled in potion brewing, it having been her favorite subject while studying at Hogwarts; she expanded her brewing skills while working at various apothecaries.
Languages: Maria can learn various signed languages fairly quickly, and is able to switch back and fourth between them with ease.
trivia
Wand:
She has possessed the same wand from Ollivander since she was 11.
11.5", Ash, Phoenix Feather.
Patronus: Her patronus, previously a rabbit, has since changed to a Siberian Tiger, reflecting her husband's origins, and her change of demeanor.
Boggart: Maria's boggart is a loss of self-autonomy in any manner, primarily the Imperius curse.
Translation pendant: She possesses a copy of Sarah Norman's pendant.
Voice: Maria does not have a 'deaf accent', as she lost her hearing after she learned how to speak. However, as she rarely vocalizes, her voice can come across as gravelly and dry. However, as she attended Hogwarts after she went deaf, she always casts spells nonverbally.
Scars: Maria has a large scar on the left side of her torso from a knife stab wound, and a small scar on the right knee due to a sports accident.
College: Maria graduated from the University of Bristol in 2026, with a BS of Chemistry.
Marriage: Maria and Alexander married in the courts of the Russian ministry on December 9, 2034.
Family: Maria's entire extended family tree can be viewed here.
Religion: Maria is a "conservative Quaker", which despite the name, is one of the most liberal religions, politically and socially. She converted on her own doing, despite being raised under Southern Baptist beliefs.

| | |
| --- | --- |
| Handedness | Right |
| Sexual and Romantic Orientation | Heteroflexible |
| Relationship Status | Widowed, Dating Nora Déonté |
| Pets | None |
| Favourite Songs | The Year 1812 Solemn Overture by Pyotr Ilyich Tchaikovsky |
| Favourite Colours | Blue & Green |
| Favourite Sweet | Chocolate Cauldrons |
| Most Treasured Possession | Heart necklace with her husband's ashes |
| Where to Find Them | The Apothecary, Potions Classroom |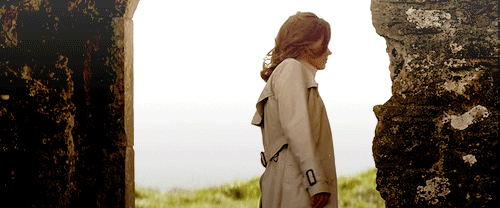 credit goes to Ellie for the page and Red for code
Community content is available under
CC-BY-SA
unless otherwise noted.