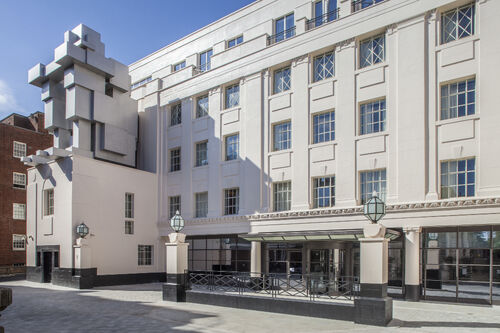 Minerva Publishing House is among the main publishing houses and distributors in the Magical United Kingdom. With titles under their belt such as 'The Daily Prophet' and 'Witch Weekly,' Minerva Publishing House has quickly become renowned for the work it produces.

Located on the Gringotts end of Diagon Alley, the building itself stands as a testament to the architecture that has built the fortune of the founding family. The building, though white in colour, is kept immaculately clean and often has charms placed on it to glisten slightly in the sun. Various banners with symbols representing what is published within the building are draped around the entrance and owls flying to and away from the building is a common sight. The Diagon building serves as the headquarters for the entire company, however a branch has been established in Lincliff City to ensure an easier access across the country.
Click the images below to be taken to the relevant office!
Employees
Editors-in-Chief
Lazzaro-Jacquemin Bonaparte & Isabette Di Sena (NPC)
Reporters
Archive
Roleplay
Community content is available under
CC-BY-SA
unless otherwise noted.