mrs. mordre.
| | |
| --- | --- |
| Name | Shane Anderson |
| Age | 28 |
| Family | - |
| Gender | Male |
| Year | - |
| Blood Status | Half-blood |
| Species | Human |

This character is roleplayed by

SoA

.

Shane Anderson is an Australian wizard, more commonly known by his drag persona, Mrs. Milly Mordre.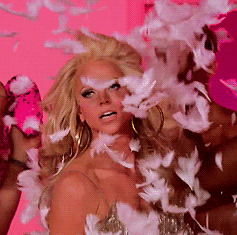 appearance
Shane is tanned and has a slim build. He's got messy blonde hair and blue eyes. He's very comfortable with his body and usually walks around in tank tops (despite not being in AUS anymore).

As Mrs. Mordre, she usually has medium-length hair that's usually blonde, but sometimes bubblegum pink. Mordre is all about giving a natural female illusion and she's very good at pulling it off. Mordre's style of drag exudes elegance and high fashion as opposed to campy looks.
history
Shane was born in Brisbane, Queensland in the magical and (very) far away land of Australia. His mum, Courtney, was a hotel manager for witches and wizards who fell in love with Jack, a half-blood wizard from Ely, Cambridge, who had been staying at the hotel on holiday. Jack had been in Australia for inspiration, trying to write a novel, so had been at the hotel for a couple of months, therefore catching the eye of the beautiful Courtney. Jack and Courtney fell in love, and thus resulted in the conception of little Shane. They never married though, insisting mutually that marriage was (is) an ancient sham perpetuated by the patriarchy to control women and they didn't need a piece of paper to prove their love - they were both quite radical, but their views were their own.

And so, little Shane was born, a beautiful baby, sun kissed with tufty blond hair growing on his head. Jack and Courtney decided it would be easier for the three of them to stay in Aus to raise Shane, as Courtney had a well rooted family business that Jack joined, thus earning them enough to get by. The three of them stayed there until Shane turned eleven - when they had planned in advance to relocate from Courtney's hometown to Jack's - in the sleepy and quaint cathedral city of Ely. The culture shock was quite different for both Courtney and Shane - mostly the weather, but also the lifestyle. There was a sense of austerity in England that they hadn't experienced in Brisbane, but they got used to it. Shane went into Hogwarts, and was sorted into Hufflepuff house, and he flourished marvellously in his studies - being focused and keen to learn. He had taken quite the liking into charms and transfiguration, and the conjugation of the two together. He enjoyed pushing the boundaries - trying out colour-changing charms on his hair, and hair growing spells, the lot - anything that he experimented would be an investment- he thought.

It was at quite a young age that Shane realised he was gay - he came out to his parents at around 13, over Christmas. Honestly, they didn't really care, as long as he was happy. But he discovered drag during his sixth year - the power of make up and magic really made him interested in the whole process. He met a younger student, Carlisle Butler, who went by the drag name "Cheri Bomb" and the two got along splendidly. They started doing drag together and when Shane graduated he joined the drag circuit - performing Lip Synchs to classic Celestina Warbeck songs (his favourite) as Mrs Mordre - and even singing them, as he has a very high tenor voice. Shane found that he was getting bookings, and when Cheri graduated, they both went together to shows - until they met the incomparable Volly de Mort during a show. Milly and Cheri instantly clicked with Volly and the three have been doing shows together ever since.
personality
Shane (and Mordre) is very exuberant and bubbly - a social butterfly. He's always looking to meet new people and try new things. He's very good humoured, and makes friends easily. However, he uses his easygoing and playful personality to tailor his comedy into something more cutting.

Mrs. Morde disguises a biting sense of humour and shady digs behind her bubbly exterior. She doesn't mean any harm (except when she does) by it - it's all for fun, she insists. She's a good sport, so she always plays along when she's being shaded by other queens.

Both Milly and Shane are very shallow and vain in terms of their appearance. Shane loves making sure he maintains his "accidentally on purpose" messy aesthetic, and he's very proud of it. Milly is similarly very particular about her looks, and it's (for her) the most important part of any show. She's always wearing carefully crafted and constructed garments, and you won't find her half-arseing anything. For this reason, she's super vain, and proud of how she looks.
friends, acquaintances and enemies
trivia
*The name "Mrs. Mordre" is a double entendre for 'Morsmordre'
Wand: 10 1/2", Dogwood, Veela Hair
His patronus is an Australian Turquoise Parrot
Shane's name, is the name of his model as well (Shane Jenek)
Her model is Australia's drag superstar, Courtney Act! Shane's model is Courtney out-of-drag, Shane Jenek
Handedness
Left
Sexual and Romantic Orientation
Homosexual
Relationship Status
Single
Pets
-
Favourite Songs
Mean Gays by Courtney Act
Finally by CeCe Peniston
Mama Mia by ABBA
Favourite Colours
Pink
Favourite Sweet
Chocolate Willies
Most Treasured Possession
-
Where to Find Them
Ask your husband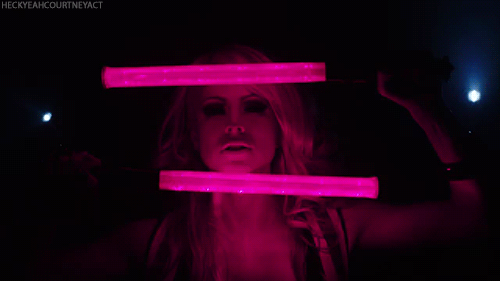 credit goes to Ellie for the page and Red for code
Community content is available under
CC-BY-SA
unless otherwise noted.