Name

Full Name
Noella Elizabeth Lalonde
Nickname
Ella (Very Rarely)

Basic Info

Birthday
December 19th (18 years old)
Nationality
English
Home
Her Apartment

Relationship Info

Status
Single
Sexuality
Demi-Bisexual
Best Friend
Carmen November
Pets
None
Family On The Wiki
None

School/Career Info

House
Ravenclaw
Year/Occupation
Tutshill Tornadoes Keeper
Titles
Quiditch Keeper and Prefect (Formerly)
Optional Classes Taken
Ancient Runes and CoMC

Magical Info

Species
Witch; Half-Vampire
Blood Status
Half
Wand Core
Unicorn Hair
Wand Wood
Birch
Wand Arm
Left
Boggart
Her Mother
Patronus
A Fox

Appearance

Model
Luca Hollestelle
Gender
Female
Hair Colour
Red
Hair Length/Style
Naturally Wavy and Rather Long, Normally Kept Down
Eye Colour
Brown
Skin Colour
Light
Clothing Style
T-Shirts, Skinny Jeans, Large Earrings
Other Info About Looks
Noella is rather skinny, to the point where it isn't healthy at times. She is about 5'4".

Favorites

Colour
Blue, Black, and Gray
Music
Instrumental Pop
Food
Chicken Salad
Sweets
Vanilla Ice Cream
Animal
Anything Fluffy
Class
Herbology, Charms, and Transfiguration
Season/Weather
Winter
Dream Job
Owning a Bookstore

Personality

MBTI
ISFJ
Happiest When...
She's alone, or with just one person.

Broken Like Porcelain Thrown Off a Cliff

"Believe any criticism,

but every compliment is a lie"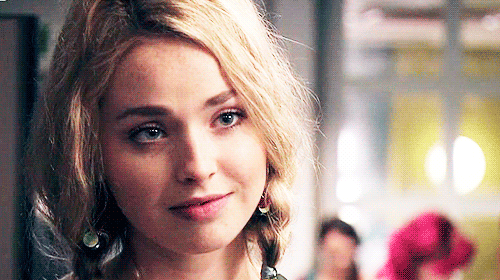 Noella is considered a lazy and inactive person by most, but behind that all there's a girl with good grades and a hard-working attitude. She doesn't get out much due to her (social) anxiety which makes her worry too much about what others will think. She'll sit there, for an hour more than needed for each of her assignments so they'll be perfect. She gets stressed out easily and the slightest comment towards her looks or personality might set a chain of emotions for her. Other than that, she is quite calm and will be the sweetest person you've ever met on occasion. She likes helping others, of course she puts her own worries and priorities above that. She's an overall perfectionist who can be really emotional and shy, but when she's roaming then halls and someone isn't doing the right thing, she'll tell them.


Noella can be quite the pessimist, but only when it comes to her own life. She is more than happy to help cheer someone up if they're feeling down and is always hopeful for another person's outcome in life. She isn't completely sure why, but it seems to happen often. Noella also has this slight sense of adventure in her soul that she longs to fulfill someday, even if it is unlikely.
Noella's social anxiety is quite obvious to those she talks to or those who talk to her first. She is rather open about it having it and can be quite defensive when people critize her about it, which rarely ever happens.




Social anxiety doesn't bother her as much as one might think. Most of the time, Noella is comfortable with having very few friends or not talking at all, but on occasion, she gets really lonely. Sometimes, she gets frustrated with herself for not socializing as if she could have helped the development of her anxiety.






Noella grew up at the Meyers Home in England after being abandoned by her mother at age seven. It had been no surprise that she had left as she had suffered from several disorders after Noella's father left her before her birth. Noella had always acted like she was okay, even if she was secretly shattered inside after her mother's disappearance.
Her grandparents had never noticed how the event had changed her as they were those naive, sweet grandparents who liked to give their grandchildren everything they could. Noella quickly developed anorexia and was at an unhealthy weight by the time she was eleven, the same year she got her letter. Along with that, she developed social anxiety.
She has since recovered from anorexia, but is yet to overcome her social anxiety.
Noella's time at Hogwarts hadn't been very pleasant for the first several years. She had been picked on and her homework made everything ten times worse. She had left to her grandparents' every Christmas and always regretted having to go back after break.
When Noella's fourth year began, she didn't expect it to be much different, but it turned out to be different in every way. She met people and became a slightly happier person. She still took the chance to leave back to her grandparents over Christmas, but she enjoyed school much more that year. She didn't become true friends with anyone in her fourth year, but she started to accept her fellow students more.
Noella's 5th year went by very rocky, causing her to be a tad bit more emotional over the summer break. She had finally come out to her grandparents about being bisexual, and they did not completely approve at first (although they do now), her grades had flopped, and she had remained friendless. Noella spent the majority of her summer trying to escape reality by reading up on vampires and reading all of her required school textbooks. She made more appearances outside of her house than she usually does, as she had visited Hogsmeade and Diagon Alley frequently.
Before her Sixth Year, Noella became more open to others and also got her letter saying she was a Prefect. It didn't surprise her, she was a big sucker for the rules and wasn't afraid to make sure the students did what they needed to. Or was she? She wasn't quite sure, but she knew she would do fine, even with social anxiety. Once the school year began, she set out to make more friends and break out of her shell. Her grandparents had convinced her to try out for the quidditch team, so she did (although she didn't think she would make it) and got the by position of keeper.
During this time, she had also met Kimi November who she finds absolutely gorgeous and who she hopes to become good friends with sometime as well as Niall Mason who is the captain of the Ravenclaw Quidditch Team.
A few days before her Seventh Year was to begin, she found out that her grandparents had died in a floo powder incident. She isn't exactly sure how it happened, but it was something similar to splinching, she supposed. But, nonetheless, she was terrified. She was an adult and had been in the process of trying to find an apartment for her to move into over Christmas Break, but that was ruined. She had no one to go to. Absolutely no one. So, she faked her death and vanished off to France.
Eventually, she returned with Amnesia, not remembering who she was at all until a few months later when her memory was jogged a bit.
Quidditch
Noella had always been a fan and had always cheered on the Ravenclaw Team, even if it was her just silently sitting in the crowd. So, when she got the position of Keeper for Ravenclaw, she was ecstatic. Even if her team had lost, which triggered her anxiety, she still enjoyed playing.
Reading
Noella has always been quite fond of reading and has probably read every book in her house ten times and every textbook at least twice all the way through. It's the only way she can truly escape life.
Meditating
During her Sixth Year, Noella met Kimi who began teaching her how to meditate. She isn't that good at it currently, but plans on practicing much more.
Noella is really good in all of her classes except for Divintations, which she no longer takes anyways. She has become quite the perfectionist when it comes to academics and will spend hours on one simple paragraph or days of studying the same event. This is a flaw of hers and also a benefit to her. She is a Ravenclaw after all.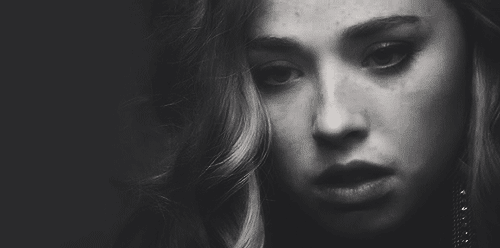 Noella doesn't know her father at all and seems to be okay with that. He left before she was born so she doesn't even think of him. Noella's mother had left when she was seven, so she doesn't think of her much either. She had loved her back then, but no longer does.
Noella has been raised by her grandparents, Lora and Michael Myer, and loves them dearly.
Noella is an only child, or an only grandchild, and will forever remain that way.
Niall is the first friend Noella has ever had and even though they don't talk a bunch, they've still accepted each other as friends. They seem to connect on quite a few things and Noella had meant to talk to him more.
Carmen is rather nice and sweet in Noella's opinion and since they're rather similar, she plans on talking to her more. She thinks she'll talk to her again sometime.
Thomas seems to have a short temper, which scared Noella the first time they talked, but he seems nice enough. She doesn't necessarily want to be his friend, but doesn't want to be his enemy either.
Cecilia had approached Noella at Honeydukes while she had been taking a break from studying. She discovered that the younger girl didn't speak English very well, so Noella promises that the next time they saw each other, she would help her learn English and she would teach her Swedish.
Noella used to think Ansel was pretty cool, until she looked at the newspapers. Now, she kind of hates him. He's a homophobe after all and she can't stand people like that. She still, in a way, respects him and wishes him the best of luck in everything, especially paps.
Noella used to be quite fond of Maristela, the feelings being mutual as far as she knew, but nothing much became of it, sadly. She now understands that it was for the better, but she is still quite upset about it.
Kimi is probably the nicest person Noella has met, despite what she's heard from others. Kimi has taught her how to meditate and has invited her to join her sometime. Noella planned on accepting that invitation, but never got the chance and hasn't seen her that much since.
Patricia is okay, in her opinion, but they've only talked once and even though she had been trying to be nice, she came off a bit rude, so she doesn't plan on really talking to her again.
Kea is pretty cool, and pretty damn attractive, in Noella's mind, but she never got to act on it due to the incident. She hopes to now though, if she can.
Noella has had two frogs during her years at Hogwarts, but her main pet is her sheep that her grandparents had named Eve. She finds her absolutely adorable and tends to miss her during the school year.
Noella is demi-bisexual and currently single. She hasn't had any romances so far.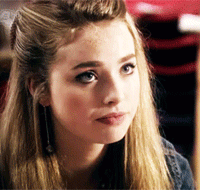 Noella means Christmas
Noella doesn't necessarily love the meaning of her name, but does love the sound of it.
Noella has the big fear of her parents returning. She isn't sure why, probably because of how they abandoned her.
Noella is currently in the process of studying for her NEWTs for next year, but is also focusing on trying to become friends with someone.
She is secretly more attracted to girls than boys
She used to smoke, but no longer does
Page Coded by

Emmatigerlily


With A big thank you to

Red

,

Brocky

,

Ellie

and many others for providing help, coding or inspiration
Community content is available under
CC-BY-SA
unless otherwise noted.