This character has been requested to be preserved by
Bond_em7
.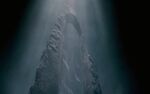 This Character Has Moved on Behind the Veil
This character is dead. They either died in battle or on a quest, but they have moved on to an after life beyond the veil.
This Character Has Left Hogwarts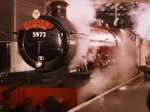 This character has graduated Hogwarts and has journeyed on into the World of Wizarding. You may see them around, but they are no longer a student in Hogwarts School of Witchcraft and Wizardry.
Phoebe Lucilla White



Birth Date

November 27th

Hair Color

Red

Eye Color

Blue

Height

5'4"

Blood Status

Half-Blood

House

Hufflepuff

Age

27

Wand

Laurel and Unicorn Hair, 11 inches

Home Town

London, England
Traits
Phoebe is a social butterfly with a soft heart. She loves to go out and have fun, but she's the friend anyone would be willing to come to with their problems. She would much rather be the one cooking then the one sitting in the restaurant waiting for the food, and she keeps her home tidy and in order. A dream of hers is simply to fall in love.
Name Etymology
Her first name, 'Phoebe,' means "pure." Her middle name, 'Lucilla,' means "light." Her surname, 'White,' simply means "white."
Appearance
Phoebe's sense of style is classy yet subtle. She often mixes modern and vintage clothing, with a very feminine touch. Her long red hair and her gorgeous blue eyes are easily her most beautiful features, and she doesn't need her clothing to highlight them- unless, of course, she's trying to impress.
Personality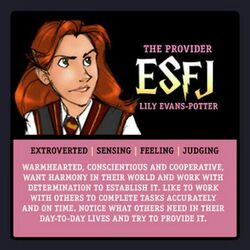 Phoebe is overall very kind and caring. She is unwilling to break her high moral standards, but will always find sympathy, if not empathy or compassion, for anyone, from the hero to the murderer. She is a loyal and forgiving woman who makes friends easily, because others easily recognize the light within her. Phoebe is a very friendly person, and makes a lot of friends.
Family
Orphaned as an infant, she grew up in an orphanage, and learned early on how to fend for herself. She has never known her family, but she has memories of love and support throughout her life.
After Hogwarts
She had a full-time job at the Luchino Café, but now it has gone out of business. She is currently applying for a job at the Leaky Cauldron. She hasn't had much luck with guys, but mostly because she wouldn't go as far as they wanted. No matter- perhaps a new job and change of scene will help!
RP History
Phoebe has recently come out of a coma, after having some major headaches and nightmares, then hitting her head. She's recovered however, and it doing much better.
O.W.Ls
Charms- O
Transfiguration- E
Defense Against the Dark Arts- A
Potions- O
Herbology- O
Divination- P
Healing- O
Wandlore- E
N.E.W.Ts
Charms- O
Transfiguration- E
Defense Against the Dark Arts- A
Potions- E
Herbology- O
Healing- O
Links
My user is User:Bond em7.
Community content is available under
CC-BY-SA
unless otherwise noted.