Major WIP
This character has been requested to be preserved by
CanBoy67
.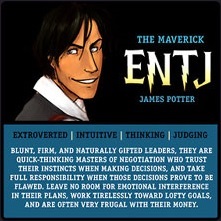 Name:Preston Swenson
Born:December 25, 1996
Age:31
Status:Alive duh
Gender:Male
Species:Human (Wizard)
Nationality:American
Ethnicity:Caucasion

Relationship:Married
Birthplace:California
Native Language:English
Languages Spoken:English
Location:Tampa Bay, FL (formerly)
London, England (currently)

Blood Status: Pure-Blood
Wood:TBA
Core:TBA
Length:TBA
Arm=Left
Patronus=Tiger
Boggart:A dead Ophelia
Exotic:No

Schooling:US Magic School
House:Unknown
Year:Graduated
Joined:First
History
Preston grew up in a middle class pure blood family in Texas. Preston was the middle child. He has one younger sibling who passed away in a Quidditch accident and one older sibling who has a wife and two kids. Preston's life for the most part was good. Other then the dearth of his little sister he had a normal growing up life. He attended magic school in the us. In his last year at his school he met his future wife Nicole Barton. The two went on to graduate, get jobs as aurors for the US version of the ministry. The couple went in to have a daughter Ophelia who is currently staying in Britain for school. Recently Preston and his wife got offered jobs as aurors in the ministry and they will be moving to Britain.
Personality
Preston is the ENTJ Personality type (The Commander). Preston is a natural born leader, he embodies the gifts of charisma and confidence. He always has away to draw crowds together. He has a sharp mind and is able to achieve whatever goal he has set for himself.
When it comes to his family they are number one in his book. He often gives advice to his family even if they didn't ask for it. He enjoys big or small challenges in his life but he prefers the bigger ones. No matter what he will not give up on his goals even if they seem impossible he always finds a way to fulfill them.
In his job he is often seen as coldhearted but this is not the truth. The truth is he enjoys the challenge and the battle of wits. He respects those who are able to stand up to him intellectually, one who is on the same level as him. He likes to help people build there teamwork because he understands no matter how intelligent you are, you can't do EVERYTHING thing on your own.
Trivia
*Worked for the US Ministry
credit goes to kayle for the code and page.
Community content is available under
CC-BY-SA
unless otherwise noted.