| | |
| --- | --- |
| | This Character is up for Adoption. |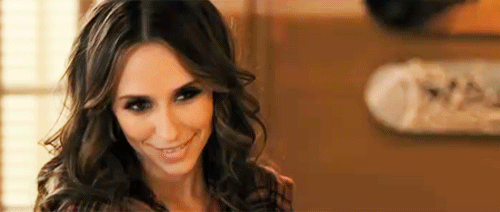 second guessed.
Name

Rochelle Gudder

Age

30

Family

Deceased Parents
Damian Gudder (uncle)

Gender

Female

Year

Graduated

Blood Status

Pure-Blood

Species

Human/Witch

RPed by

Madam McLaren

"Change is the law of life. And those who look only to the past or present are certain to miss the future." - John F. Kennedy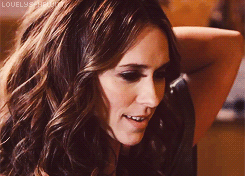 appearance
Rochelle looks nothing quite like her (dead) parents. She's too beautiful, to be like them. Ironically, people occasionally tell her that they don't believe her when she tells them that she's from the Philippines, just cause of her appearance.
She has brown hair with brown eyes. Rochelle generally has her hair curled or else she does something else to it. Her model is Jennifer Love Hewitt.
history
Rochelle, born Rochelle Christine Marie Gudder, was born in the Philippines, to an Indonesian wizard, and Filipino witch. She lived in Manila with her parents for a long while. She was taught how to speak two dialects of Filipino, Tagalog and Ilocano, and English. Her father had divorced her mother, however, leaving a bit of a mark on Rochelle.
Her fighting parents only made her situation worse, and she was left to the custody of one of her uncles, who lived in Britain. She immediately moved in with her uncle, but would refuse to speak, if at all. Of all the time, no one understood what Rochelle was thinking, or why she was doing what she was doing. She was swiftly accepted into Hogwarts.
Until her 4th year, Rochelle would hardly pay attention, and when asked a question, she wouldn't answer or probably she'd write the answer down. Her professors occasionally showed concern for Rochelle, and one of them even sent her to her Head of House. She still wouldn't move a muscle of her lip.
Her uncle finally got her to speak up, during the Christmas break. She told him everything. She told about the fact that her parents got divorced, and that they were fighting. She told him that she had never seen something like this, and wished for it to stop. She told her uncle that she was heart-broken, and finally, she became quiet again.
After her silence was broken, she became more of herself again, being the fast, sharp witted learner she was. She rose up from the rock bottom, and became one of the top students, in her year.
During her time in Hogwarts, however, she spent a lot of time analyzing texts, books and whatever else she could get her hand on. She had a gift for languages, that's for sure. Her language analysis helped her often, and it's something that her friends praised her for. She was sure that with this, eventually she could be something.
Upon graduation, Rochelle had sought out the one job that would have made great use of her skill; Auror. She was hoping for something, but she'll never know...
personality
Rochelle is a very complicated person. She has two sides: a much more open side and an incredibly shut out one. She is generally shut out to most people; only to those close to her is her open side visible. Although possible, but not recommended, she can soften up, but that makes her more likely to harden up again, and become a complete nutcase.
Around those close to her, Rochelle is friendly, has a strong sense of humor, and takes nothing too seriously. She likes to joke around friends. She does, however, retain one attribute; her wits. She is likely to say things that make no sense around friends as well.
Her shut out side represents her far more accurately though. She is generally far more private and socially cautious. She will occasionally refuse to talk, but when asked a serious question, she'll answer to her best ability. She is dead serious and can appear to be very direct, and on a rare occasion, mean.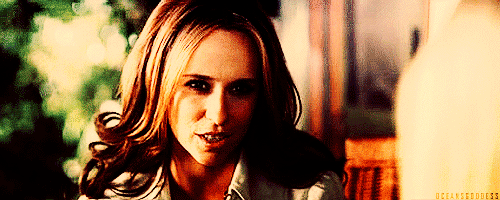 friends, acquaintances and enemies
Damian Gudder - She doesn't know what to think of him.
skills
Besides the fact that Rochelle is fast learner, and strong with language, she contains a strength with her senses, being able to tell far more than most people on a given situation.
Her analysis skills are also very strong, having been refined over several years. She claims that one day, a little deep look inside something would help her catch a criminal at some point.
trivia
Rochelle goes by a variety of nicknames, including, but not limited to: Chelle, Stassie, and more.
| | |
| --- | --- |
| Handedness | Ambidextrous |
| Sexual and Romantic Orientation | Straight/Heteromantic |
| Relationship Status | Single |
| Pets | None |
| Favourite Songs | Can't Hold Us by Macklemore & Ryan Lewis (theme song) |
| Favourite Colours | Purple/Pink |
| Favourite Sweet | Anything with Caramel |
| Most Treasured Possession | Her wand, a 12 inch, Spruce Dragon Heartstring |
| Where to Find Them | Either her apartment or office |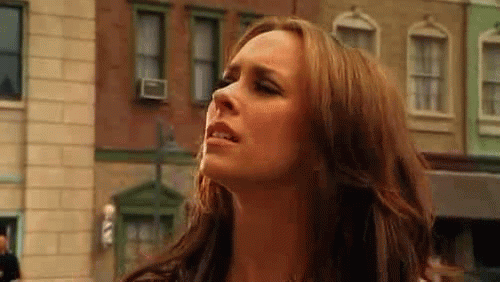 credit goes to Ellie for the page and Red for code
Community content is available under
CC-BY-SA
unless otherwise noted.