Rose Black's Home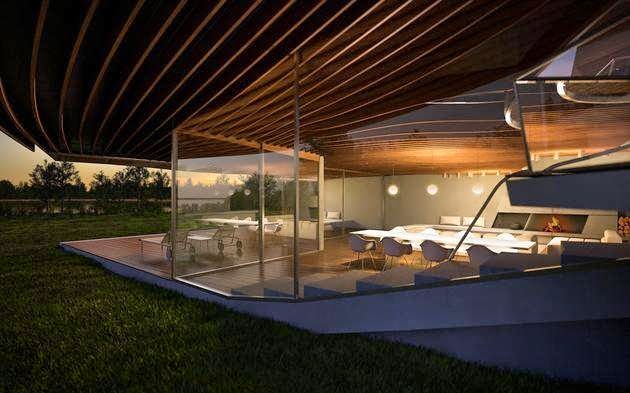 In the county of Hertfordshire, just outside of London, this little house stands amidst green grass, surrounded by a beautiful forest of trees. Due to Rose's technological expertise she has integrated the whole place with technology and automation giving her the ability to completely control her environment. All of the outside walls are made of glass that can be made completely transparent to let light in, semi-transparent, or completely opaque at Rose's whim. The only other home nearby is her parents but they live on the other side of the forest. The bedrooms are all upstairs with the ground floor is the main living level with a nice kitchen, living room, and dining room. All of the furnishings are sleek and modern. There's also a fenced in yard both front and back and a small deck on the front with a table and chairs so you can eat outdoors or lay out in the sunshine on a reclining chair.
Archives
Roleplay
Community content is available under
CC-BY-SA
unless otherwise noted.