Hi there! I'm Shanisa Skirata! Here are some facts about me.
Personality
I am funny, and sweet, and I believe that I can do anything that I want to do, as long as I put my heart to it, and work! I also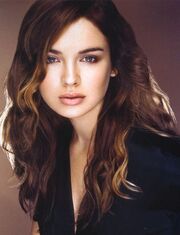 have a strong sense of what's right and whats wrong, and sometimes will go to far with it.
Shan may or may not be slightly depressed from something in her past that she has never mentioned- no-one knows about it. She isnt quick to trust anyone.
Quotes/Shan says hi!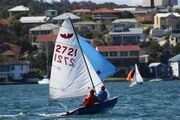 Personal Facts
My pygmy puff, Tribbles, accompanies me everywhere, even to class, in my pocket or on my shoulder. It's practically impossible to get rid of her, she just bites you if you try. Fiesty pygmy puff. I gave in after a week of biting.

I am 16 years old.
I am a hogwarts graduate.
Tribbles was a Christmas gift.
I enjoy (Laser and Manly Junior) Sailing, Quidditch and Tennis.
I do professional debating.
I play the Alto Saxophone.
I would've had a younger brother called Uli, but he died in childbirth.
I often win the talent competition in Australia, but it's never gone far. I do pop/rap/hip-hop dances.
Family
Gallery
Relationships
Community content is available under
CC-BY-SA
unless otherwise noted.