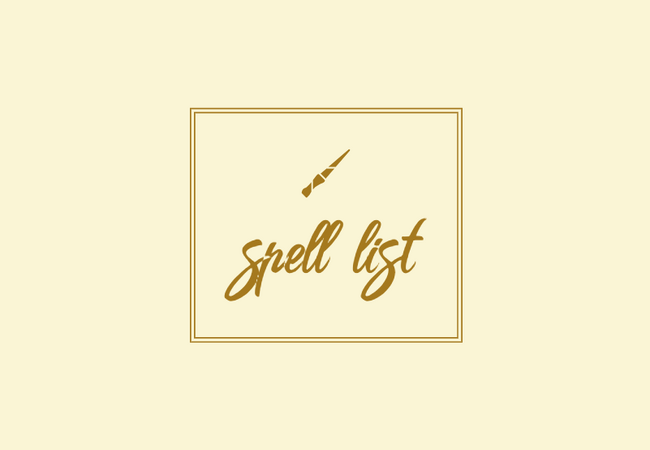 Welcome to the spell list! Here you can find all canon spells, dark spells (hexes, jinxes, and curses), and user-added spells on the wiki. Every spell has a year listed - please pay attention to it. First years should not be casting seventh year spells.
Spells with "A" instead of a number require admin approval before they can be used. These spells are either extremely powerful, highly regulated, will effect more than just the characters directly involved, or a combination.
Lists are separated into standard spells, dark spells, user-added spells, and spell modifiers. From there, you can organize the lists by any of the headers listed at the top! Use your ctrl+f function to quickly search for a certain term, such as "2" for second-year spells or "defensive" for spells whose primary use is defensive.


table credit // list compilation credit // inspiration credit // inspiration // source
Community content is available under
CC-BY-SA
unless otherwise noted.