The Little Shop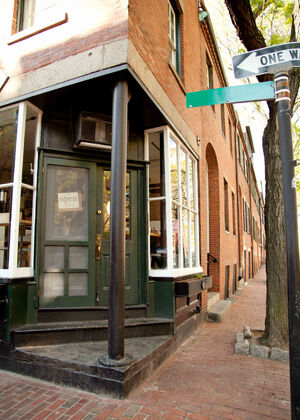 The Little Shop is located on the corner of Diagon Alley and Knockturn Alley. It's an electronics store run by Elara Daniels and
Joel Björklund
. There's few other employees, including
Siobhán Neville
. They sell electronics, insulated against the magic that would normally muck in the workings. They sell everything from iPods, to lamps, to laptops (no wifi however). While electronics are the majority of it, there's a small array of other muggle stuff — they've got a few racks of muggle clothes, some muggle sweets.
Archives
Role-Play
Mika and Jasper
「 Mikaela Mäkinen 」Narcissist • Thor's Bitch • Influencer
「 Occupation 」
Bounty hunter
One would never expect to see Mika in a store like this. But she needed a particular device and she couldn't find it anywhere else. Nor did she have the energy to sneak into the muggle world. Mika could do it, sure, but it wasn't worth it. So she was in this place, looking for a specific model. However, she was coming to the conclusion that it wasn't here either. For f-ck sake. Though it wasn't as if she really needed it. She just wanted it. Surely that was one and the same? Mika held back from running a hand through her hair out of frustration. Her hair was impeccable and she didn't want to mess it up. Looking around the room, Mika wondered if there some other electronic that she could use.
Message Me • 06:24, August 20, 2019 (UTC)
Community content is available under
CC-BY-SA
unless otherwise noted.