The Flat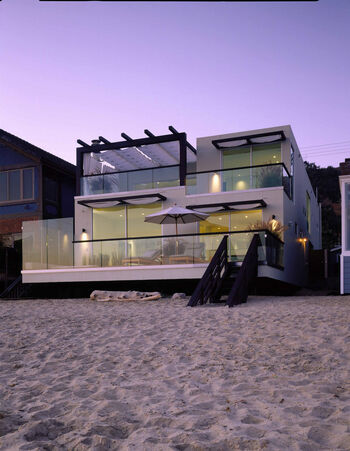 Though not one to personally believe in such traditionalist beliefs, Reagan can certainly respect others' views as it's down to those who believe in 'pure magic' as to why he has amassed such a large wealth to buy such a house. The house itself is fairly modern and sits on the seafront of one of Lincliff's famous beaches. Like many magical homes, it possesses a larger interior than it's exterior showcases.

Though modernity is the style that ties all of the rooms within the Trelawney house together, rooms often clash with one another. Reagan doesn't mind, preferring to have the multiple styles to satisfy his own wants as he believes life is too short to be so uniform all the time.
Archives
Roleplay
Reagan and Cyril
Community content is available under
CC-BY-SA
unless otherwise noted.