「 theseus cho 」

═════════•°• • °
• •°•═════════
Theseus is nothing like his namesake. He doesn't even have the guts to participate in sports, even if the danger level isn't really that high. He wouldn't even give ski trips a second chance, because he's afraid he would break his ankle (although he loves playing in snow). Theseus is nervous about every single thing, whether it's going to flatten him, or make him break his ankle, neck or arm - he's cautious. In fact, he's over cautious - he can still get nervous over something that has a 100% chance that it won't fall down. Theseus is also something of a fangirl, because he's really into the music bands that are trending right now. So, in conclusion, Theseus is a complete worrywart.
Although he does seem nervous all the time, sometimes it's good for him. He's very friendly. Even though his warnings about things that might never happen will eventually become annoying, sometimes what he "guesses" will happen does actually happen, and saves him and his friend a lot of trouble. Theseus also has a lot of patience saved for his friends. He dedicates his time and drops whatever he's doing (unless the thing he's holding is dangerous or heavy) to help out the friend or do something nice for them. Theseus isn't picky about friends either - he's willing to make friends with everyone, even if that friend in particular is really weird, or is hated on.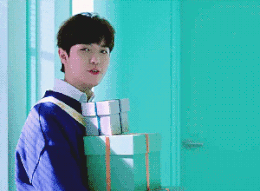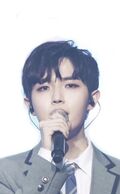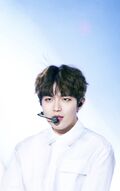 Theseus Cho has absolutely no. Relation. To. The. Real. Greek. Theseus. He's super tired of people teasing him of being a scaredy-cat when his namesake was a complete reckless and brave dude. But, he does have a relation to another fellow Greek hero - and he doesn't even know. Given time, he might, but not just yet. He's related to Bellerophon the Blameless. Which, completely makes sense, given Bellerophon's own clumsy nature.
So, Bellerophon had four kids, right? Yeah, that's a lot of kids, but that meant there would be a bigger chance of them getting their own kids and so on. And then this bloodline spread until almost none of Bellerophon's blood was in the descendants' bloodlines.
Theseus was introduced to the world by his amazing foster parents, because he was the result of a random hookup, and no one wanted him so the foster parents basically found him for adoption and raised him as their own (but it took them a few years until they decided to tell Theseus he wasn't theirs).
Theseus wasn't very happy, but then this taught him a thing - try to stay positive in any way possible. He was a pretty normal kid - an introvert, too. He didn't understand the concept of magic, though - his foster parents always kept using it around the household, and even though they treated Theseus like their own, they were always worried he was a Muggle. Fortunately, it didn't come to that point and at the age of seven, Theseus performed his first ever magic sign - making some plates fly into the dishwasher (he was a responsible kid).
This made his foster parents super proud, and they were sure he had to go to some sort of wizarding school, although that wouldn't happen until a few years later. They expected Theseus to be in Ilvermorny, since they lived in America.
But there was a change of plans, and they moved to England before Theseus was eleven and suddenly, Theseus had to deal with a lot of things - getting ready for Hogwarts instead of Ilvermorny, being the new kid in town, etc. He didn't like this idea at all. He hated it. Yet everything changed when he arrived at Hogwarts. Theseus immediately started crushing on a older, cute guy. He was 1 year older, but Theseus didn't care. He was suddenly really interested in him and enjoyed the rest of his year at Hogwarts.
He continued to like the guy (who was a clueless guy called Justin) and enjoyed his years at Hogwarts stalking Justin learning new stuff. Especially when it came to learning little secrets about his crush. He started a little friendship with Justin not long ago, and he hopes someday it'll evolve into something more than just a friendship...
Theseus also got bullied quite a bit after one of his friends accidentally leaked he was scared of the talking portraits at Hogwarts, and Theseus isn't too happy with it, but he'll have to stick with it.
Theseus enjoys going to Hogwarts and hopes someday all of his wishes will come true.
model - kim jaehwan (former member of wanna one!!)
a seventh year hufflepuff!!
scared of everything
fINALLY got over his crush but he regrets it sometimes >.<
a half-blood yeet
AN INSOMNIA FANBOY AND HE WAS REALLY SAD WHEN INSOMNIA DISBANDED :((

it took him two weeks, 53 tissue boxes, 5 friends, 13 phone calls, and 198 pictures of insomnia for him to calm down

bday on 20th december!!
he's bi yeet
═════════•°• • °
• •°•═════════

Community content is available under
CC-BY-SA
unless otherwise noted.