Inactive
This user/character is inactive for the following reason: life
This user/character will return: from time to time. Please excuse the inactivity.
Head of Ravenclaw
Hi! I am Head of Ravenclaw.

Wikis

Invisible means I do not edit on a regular basis, however I do pop in time to time and I will answer owls in a timely manner. I will also be available for meetings as needed.
Other
| | |
| --- | --- |
| Gryffindor House Points | |
| | |
| --- | --- |
| Hufflepuff House Points | |
Please contact EvilhariboMadness on either wikia or Discord so he can add points to the Hourglass, thank you!
My Characters
Please preserve Professor Jake and Dylan Ravenclaw.
"My Characters"

Out of my 2 character/s, I have...
1 major character/s,
no exotic character/s,
no expansion character/s,
no character/s up for adoption,
no missing/deceased character/s, and
1 inactive character/s.
Wiki Stats (Testing)
38 Active Users
1,092,698 Wiki Total Edits
Links
User:Head of Ravenclaw/sig
User:Head of Ravenclaw/wikia.js
User:Head of Ravenclaw/To-Do
User:Head of Ravenclaw/AJAXChat.js
User:Head of Ravenclaw/chat.js
User:Head of Ravenclaw/Sandbox
User:Head of Ravenclaw/RFP
Reserved Pictures
1.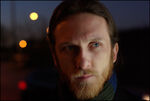 Community content is available under
CC-BY-SA
unless otherwise noted.