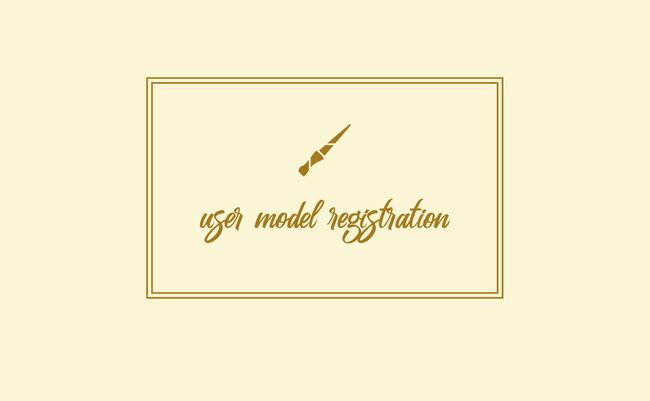 Welcome to the User Model Registration, an out of character tool used to keep track of the models being used and reserved. Please ensure you follow our model policies, are currently not using one of the banned face claims and are following protocol for away characters.

When reserving a character or applying semi-active status, please provide a timestamp (month/day) so the OOC department can keep track of the time in which a reserve/semi-activity begins. Users may reserve up to five models at a time for the span of four ooc months.

If you are reserving a model for a future model for a current character, please specify by adding "(F)" beside their name.

If you own a child character, please specify by adding "(c)" beside their name.

If you are sharing a model with another user, please also specify by adding "(s)" by the character's name.

If your character is being used for an expansion, please specify by adding "(e)" beside their name.

Don't forget to thoroughly check over the list to ensure the model you want isn't already in use.
User
Characters
Reserves

Chittaphon Leechaiyapornkul (Ten) - July 20th
Ahn Hyoseop - April 14th
Yoon Jeonghan - May 30th
Park Chaeyoung - June 26th
Kang Yeosang - June 29th

Lee Yong-Bok [Felix] - April 24
Yang Jeong-In [I.N.] - July 12
Choi Beom-Gyu - May 12
Nancy Jewel McDonie [Lee Geu-Roo] - May 24 (f)
Jennie Kim - February 16 (s)

Jamie Dornan (June 24)
Kim Chungha (June 25)

Marlon Teixeira - May 14th
David Gandy - June 19th
Michael Yerger - June 19th
Lili Reinhart - June 19th
Jung Yoon-Oh [ Jaehyun; NCT ] - June 24th

Auli'i Cravalho - June 24th

Antonia Thomas - february 18th
Margot Robbie - may 2nd
Lena Headey - may 4th
Aquaria - july 6th
Maya Hawke - july 6th

Grant Gustin - May 10th
Darren Criss - May 10th
Pietro Boselli - May 10th
Nathaniel Buzolic - May 10th
Brandon Flynn - May 10th
User
Characters
Reserves

Active:

Active Children:

Active Expansions:

Semi-Active:

Minor:

Natalie Dormer - february 18th 2019 [ F ]
Kalama Epstein - march 24th 2019
Xavier Serrano - june 7th 2019
Byun Baekhyun - june 24th 2019
Ong Seongwoo - june 24th 2019

Emma Roberts - April 25th
Kristine Froseth - April 25th
Amanda Seyfried - April 30th
Henry Golding - May 9th
Antoni Porowski - May 19th

Keira Knightley - July 5th
Noah Schnapp - July 5th

Kim Ji-Woo (Chuu; LOONA)

- 051119

Huang Zitao

- 051119

Moon Tae-Il (NCT)

- 062019

Jang Ye-Eun (CLC)

- 070819
Yeo Hwan-Woong (Hwanwoong; ONEUS) - 071219
User
Characters
Reserves

Shawn Mendes - July 1st
Jack Falahee - December 26th (f)
Jake Gyllenhaal - July 22nd
Jung Wooyoung - July 11th
Emilia Clarke - July 7th

David Castañeda - June 20th
Chance Perdomo - June 24th
Leigh-Anne Pinnock - June 29th
Hermione Corfield - June 29th
Max Irons - June 29th
User
Characters
Reserves

kim younghoon — may 12th
seo changbin — may 29th
bang chan / chris bang — july 7th
park seonghwa [ateez] — july 10th
kim seokjin [bts] — july 12th

Aleyse Shannon - 6/25/19
Sarah Jeffreys - 6/28/19

Felicia Day - March 21st
Lauren Carlton - April 25th

Choi Yena [IZ*ONE] -July 15th
Cho Mi-yeon [aka Miyeon, (G)I-DLE] - June 30th (19)
Lee Chan (seventeen) - July 13th
Kim Chaewon (IZ*ONE) - July 13th
Kim Jaehwan - July 16th
User
Characters
Reserves

Robert Sheehan - march 3rd
Madelaine Petsch - march 19th
Eiza Gonzalez - march 26th
Cameron Monaghan - may 16th
Polly Ellens Smith - june 16th

SocialCasualty

Cha Eunwoo (ASTRO) - march 8th
Lee Je No (Jeno) - april 14th
Drew Roy - may 11th
Jeon Soyeon (G)I-dle - july 14th

Pheobe tonkins - March 20th

Zac Efron -April 16th
Tati Gabrielle - March 20th
Gavin Leatherwood - May 14th
Tessa Thompson - July 8th
Katherine McNamara -July 14th
User
Characters
Reserves

Paris Berelc - June 10th
Charlotte Emma Aitchison (Charli XCX) - June 10th
Loren Gray - June 10th

Hayley LeBlanc-Eleanora Sky
​
Community content is available under
CC-BY-SA
unless otherwise noted.