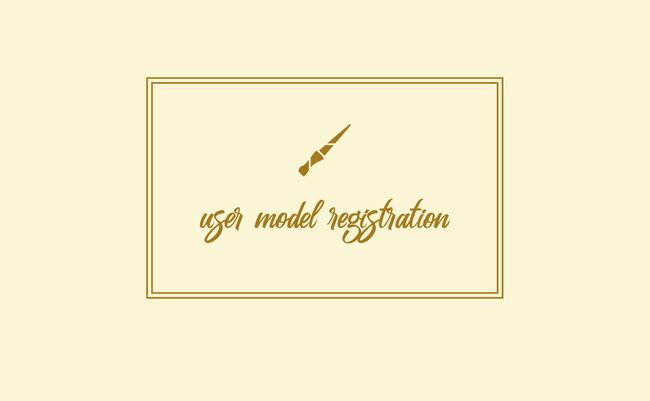 Welcome to the User Model Registration, an out of character tool used to keep track of the models being used and reserved. Please ensure you follow our model policies, are currently not using one of the banned face claims and are following protocol for away characters.

When reserving a character or applying semi-active status, please provide a timestamp (month/day) so the OOC department can keep track of the time in which a reserve/semi-activity begins. Users may reserve up to five models at a time for the span of four ooc months.

If you are reserving a model for a future model for a current character, please specify by adding "(F)" beside their name. You are allowed to renew the model every four months. You will be asked if your intention is to refresh them at the end of the four months in order to keep it updated.

If you own a child character, please specify by adding "(c)" beside their name.

If you are sharing a model with another user, please also specify by adding "(s)" by the character's name.

If your character is being used for an expansion, please specify by adding "(e)" beside their name.

Don't forget to thoroughly check over the list to ensure the model you want isn't already in use.
User
Characters
Reserves

Timothee Chalamet - December 6th
Amelia Zadro - November 10th
Florence Pugh - December 3rd
Phoebe Tonkin - December 2nd (F)
Conan Gray - January 11th

Park Jaehyung (Jae of Day6)
Min Yoongi (Suga of BTS)
Kang Younghyun (Young-K of Day6) - December 19th
Chittaphon Leechaiyapornkul (Ten of NCT)
Oh Sehun (Sehun of EXO) - December 19th

Yang Jeong-In [I.N.] - December 9
Lee Yong-Bok [Felix] - November 13
Kim Seung-Min - November 13

Jenna Marbles - August 18th

Xavier Serrano - November third
Byun Baekhyun - November third
Natalie Dormer - November third
Kim Jongdae [ Chen ] - November third
Normani - December fourth

Malcolm Perry - 14DEC2019
Nick Robinson - 03JAN2019

Aquaria - july 6th
Maya Hawke - july 6th
User
Characters
Reserves

Active:

Active Children:

Active Expansions:

Semi-Active:

Minor:

Gavin Leatherwood - November 3rd
Tessa Thompson - November 3rd
Barbara Palvin - December 2nd

kim hongjoong [hongjoong, ateez] - august 3rd
park junhee [jun, a.c.e.] - august 3rd
kim byeongkwan [byeongkwan, a.c.e] - august 3rd
kim sehyoon [wow, a.c.e] - august 3rd
noh yoonho [ayno, vav] - august 3rd

Kalama Epstein - August 28th
Ester Exposito - September 9th
Gemma Chan - December 7th
Olivia Rodrigo - December 7th
Jaeden Martell - January 6th

Leigh Anne Pinnock - November 17th
Michael B Jordan - November 17th (s)
Diana Silvers - January 11th
King Princess - January 11th
Zayn Malik - Janurary 11th (s)

Lee Si-Yeon (Siyeon; Dreamcatcher)

- 080419

Lee Ji-Eun (IU)

- 110819

Araki Yuko

- 111619
User
Characters
Reserves

kawashiri ren — november 7th
song mingi [ateez] — november 25th
francisco lachowski — november 27th
heo yoorim [aisha, everglow] — december 12th

Miguel Bernardeau - September 11th
Danna Paola - September 11th
Hu Yi Tian - September 11th
Massoud Mena - December 31st
Erwan Heussaff - January 8th
User
Characters
Reserves

Lauren Boles - January 7th
Mackenzie Ziegler - January 4th
Herman Tømmeraas - January 12th
King Princesss - January 12th
Arden Cho - January 1st

Major Characters


Semi-active/Minor Characters


Jung Wooyoung [ATEEZ] - November 15
Kim Hongjoong [ATEEZ] - November 30
Yoon Sanha [ASTRO] - December 19
Yoon Jeonghan [SEVENTEEN] - December 23
Kim Sihyeon [EVERGLOW] - January 5
User
Characters
Reserves

Melanie Martinez - sept 19th
Sabrina Carpenter - dec 6th
Ben Barnes - dec 8th
Eiza Gonzalez - dec 8th
David Mazouz - jan 1st

SocialCasualty

Jung Hoseok (J-Hope) - november 15th
Dua Lipa - december 3rd
Rowan Blanchard - december 9th
Bang Chan - december 18th
Wong Kunhang (Hendery) - december 24th

James McAvoy — 8th November
Ruth Wilson — 8th November

Lowell Tautchin - August 19th
Lana del Rey - August 26th
Nyle DiMarco - November 3rd

Tati Gabrielle - November third
David Gandy - November third
Michael Yerger - November third
Lili Reinhart -November third
Jung Yoon-Oh [ m; NCT ] -November third
User
Characters
Reserves

Hayley LeBlanc-Eleanora Sky

Ong Seongwu August 18th
Kim Geonhak November 21st
Marcel Ruiz November 7th
Hwang Hyunjin November 27th
Joel Pimentel November 12th
​-
Community content is available under
CC-BY-SA
unless otherwise noted.