DARP: THE MUSICAL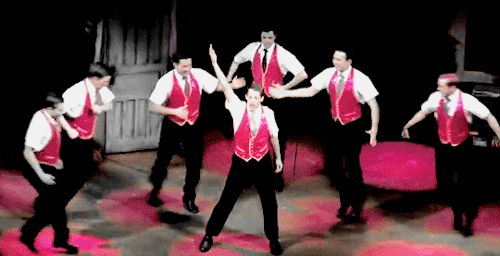 Howdy! So, as some (all) of you know, I love music. In particular, musical theater. I also love making playlists, and I decided to combine the two and create a playlist featuring one song per character. Neat, right? The playlist is on Spotify, and I will be updating it everytime I get a suggestion. This'll be the first of a series of playlists for characters, and I'm pretty dang excited! In the comments, you can suggest a character and song for them! But before you do, I ask you check out a few questions and rules to clear any confusion!
Q. Does every song have to be from a musical?
A. Yep! However, it doesn't have to be a Broadway musical. It can be from a Disney movie (and this does include songs like the Tarzan or Brave soloists, despite not being musicals), a show that never made it to Broadway (i.e Heathers), or even a movie musical that was never adapted to stage. But considering the playlist is on Spotify and not Youtube, the song will have to be available there to be put on the playlist.
Q. Someone else has X song for their character, can I use it too?
A. To avoid confusion, I'll have to say no to repeated songs. But there's hundreds of musicals out there, so if a song you think of is in use I am sure you'll be available to find another one!
Q. What's the point of this?
(for some reason when i link things it sometimes adds that %7c, just delete it and you'll get the right link!)