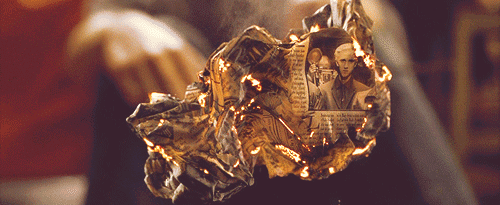 Hogwarts Weekly

I put everything into bullet points because it made it easier and keeps everything straight to the point.
wizarding newspaper like the daily prophet but meant for students
is about everything that happens at hogwarts or possible student concerns
will have a sign up list for user subscriptions - issues released weekly will be owled to your talk page as if the character is actually getting newspaper.
users may sign characters up for columns - you may only sign one character up. No columns will be shared. The character you chose cannot be in two columns at once. One per user.
a form will be put up in case a user comes up with a fun, new topic they may want to add (like an advice column or "how to survive school") but it must be approved by the chief editor.
columns are to be submitted to me via google document as all topics are going to be put into a template in a certain order. if you have specific images you want used, then please attach them with a description of where you want it placed and why it's there. It will be subjected to removal if inappropriate or doesn't fit the theme.
issues released every seven days - if a user fails to submit the article before the sixth day, the the chief editor will have to write it for them. You will be warned once - if it happens again, your column will be opened up for another person to take.
if you cannot meet the deadlines for columns then don't bother signing your characters up. It's just a waste of time and the spot could be used for someone active.
The sign up blog will be located here.

The sign up for new columns will be located here.
Writing Staff
Chief Editor & Q&A with "Cupid": Mercedes Llewellyn
Quidditch:
Education: Mocha Coffee
Extra Curricular:
World News:
Art:
Horoscopes:
Games and Comics: