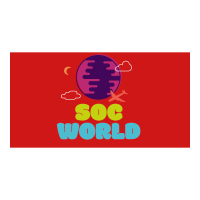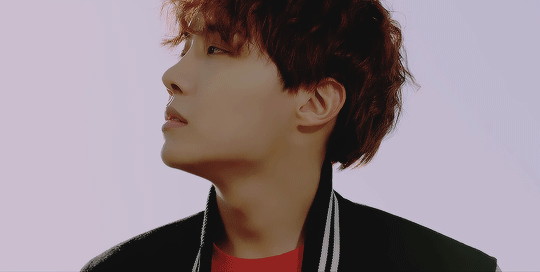 Hey there! This is my talk page where you can leave a message if I'm not on chat or something like that. Feel free to leave a message anytime you like, and I'll try to get back to you as soon as possible! Thanks!
-Soc      
♦♦♦
Model
helo ;-;
i was just wondering if we could share Cha Eun-woo and Park Min Hyuk?? rip i didn't see u reserved it already when i went and reserved it :p so sorry lmao
anywayy if it's a no or yes you could just leave me an owl or a dm on discord lmao
thank you! >.<

help! im in a big pickle stuck in a jar!!

Riot
Aikaterine Papadopoulos has been arrested.


Aikaterine Papadopoulos has been arrested for Participating in the Precinct Riot and is currently in the holding cells.
Aikaterine Papadopoulos has been sent to Azkaban.


Aikaterine Papadopoulos has been sentenced to an indefinite amount of time in Azkaban for Participating in the Precinct Riot.
Once Siobhan Kiers becomes Minister, those imprisoned will be released.
User:Jay Sea/sig 19:09, June 12, 2019 (UTC)
AHHHH I OWLED THE WRONG PERSON ignore me XD User:Jay Sea/sig05:30, June 13, 2019 (UTC)
Reservations
Hello! I'm sorry to inform you that your reservation on Zayn Malik (reserved January 28th) has officially expired. Please do not re-reserve him until a month has passed.
Thank you!

Been through some bad shit, I should be a savage, who woulda thought it'd turn me to a sad bitch?

Hi
can we talk soon? Ildsjel (talk)
re: discord
What's your username and # for Discord? I don't have you :< Ildsjel (talk)
hello
pls love me mom
hello
i love you more than i do blonde jin and seeing exo succeed
For Carlisle
「 Professor Silas Chevalier 」Slytherin Alumni • Headmaster
An owl swooped in with a letter in it's beak, once close enough the owl dropped the letter into Carlisle's lap and was gone seconds later. Upon opening up the letter it read;

"Dear Mister Selwyn,
It is with great honour that I am giving you the role of our Head Boy for this school term. Along with this letter you'll find your Head Boy badge and a list of rules that must be followed by all our Head Students here at Hogwarts. Your female counterpart is Piper Lancaster, if the two of you aren't familiar with each other yet I suggest doing so as you'll be working closely together. Best of luck, I'm sure you'll make me proud. And of course if you have any questions just stop by my office.
Sincerely, Headmaster Chevalier"
Message Me • 17:14, July 27, 2019 (UTC)
Reservations
Hi there! As it has been over four months since you reserved the following models, they have been removed. Please refrain from reserving them again for one month.
Cha Eunwoo (ASTRO)
Lee Je No (Jeno)
Thank you!

Been through some bad shit, I should be a savage, who woulda thought it'd turn me to a sad bitch?

hi
marry me pls
deanie, it's me
hi, i've missed you!! can't wait to catch up with you <3 Aeneous (talk)
<3
hobi called and said i love soc
i do too 💜
YES PLS
OMG YES PLS T.T I MISSED YOU LIKE SO MUCH WHERE ARE WE GOING TO HAVE OUT RP I NEED IT
a ghost
wow a ghost has come back. welcome back!! we've missed you!
(I request at least one semi successful rp between us)

Been through some bad shit, I should be a savage, who woulda thought it'd turn me to a sad bitch?

yeet
ambrose is soft and mari is the opposite opposites attract permission to ship them pls
yeet back into discord i miss u
yeet 2.0
ambrose wont mind uwu he's a literal angel
imagine them being in a fight and mari not listening to him but ambrose just trying everything in his power to make her forgive him (*꒦ິ꒳꒦ີ)
ahhhh!!
hi! it's been such a long time and just WOW. i would love to rp with you. i'm working on a character right now, so once she's sorted, i'll make sure to message you and we can get something figured out. <3
✗ kay ✗
my fifth year was sorted! so i was wondering if you wanted to rp her and laiken? :)
✗ kay ✗
here ya go :)
✗ kay ✗
laiken & ellie
if they've been rooming together all year, can we assume they already know each other's nams & we don't have to introduce them? they have to have said something to each other at some point especially on the first day, right??? :///

✗ kay ✗

great, i'm glad we're on the same page :)

✗ kay ✗
laiken/ellie
ahhh sorry about that :(( i just posted

✗ kay ✗ 16:49, December 12, 2019 (UTC)
jeon jungkook and lee taeyong
hi! It's been six weeks since you last edited, so I'm here to owl you that I am going to be using the handsome Jeon Jungkook and cool Lee Taeyong as models. Please owl me if you have any concerns!
— models
just came by to tell you since you have not edited in six weeks, i'm going to be using keke palmer, jeon jungkook, and lee taeyong. if you have any questions or concerns, feel free to message me!
thanks!
— 天选之城 03:00, February 7, 2020 (UTC)
thief
give me back my username!
SonicCasualty (talk) 11:51, May 25, 2020 (UTC)
For Leuan
A pearl white envelope would be delivered to him by a young barn owl, landing in front of him
「 Teagan Jeon 」Gryffindor Alum • Head of Gryffindor • Potions Professor
「 Occupation 」
HoH & Professor
"Dear Mr. Rees,

Thank-you for your interest in the spot of Quidditch Captain for Gryffindor this upcoming year. I am delighted to inform you that you have been successful and will be our captain this year. Please follow suit of your predecessors before you and lead Gryffindor to a wonderful victory! If you need any assistance, I am always open for any questions."

- Professor Teagan Jeon, Head of Gryffindor and Potions Master at Hogwarts School of Witchcraft and Wizardry
Message Me • 21:53, July 16, 2020 (UTC)

Oli I saw it and I was like, oh! Brown Cow! Stunning! ❤ 12,029


For Ruby
「 Mordred 」Sabrina le Fey's Raven • dark wings, dark words
A familiar looking raven arrives at your feet, with a note tied to it's leg. It reads: urgent conclave - please attend at earliest convenience. SLF.
Message Me • 20:08, July 26, 2020 (UTC)
Community content is available under
CC-BY-SA
unless otherwise noted.