This character has been requested to be preserved by
Kaneity
.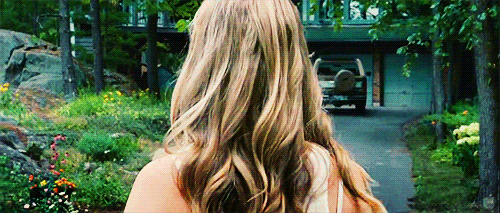 Me chan nöd de Föifer und s Weggli ha.
This Character Belongs To Kane
Yvonne Zwissig
Vital Statistics
Magical Characteristics
| | |
| --- | --- |
| Wand | Silver Lime, Unicorn Hair, 10" |
| Wand Arm | Right |
| Blood Purity | Pure-Blood |
| Patronus | Horse |
| Boggart | Death |
Name Etymology
Yvonne: High German-French version of Swiss 'Iwona', meaning 'Yew' or 'Archer'
Zwissig: Anglicized version of 'Zwyssig'
Pronunciations
Yvonne: Ee-vohnn
Zwissig: Zzz-wiss-ig
Quick Info
Yvonne Zwissig is the only daughter of Kreshnika and Liridon Zwissig, a Swiss couple, older sister of Endrit Zwissig and niece of Dustfinger. Born on 8th October in Schaffhausen, Switzerland, she was raised like most children in a boring, stable fashion. Her first magical act was stopping a drop of milk from hitting the carpet aged five.
Yvonne's first language was Swiss German, being from a German-speaking part of Switzerland, and she soon learned English and Swiss French afterwards, as was mandatory at her home. She always admired her mother, a successful wizarding author, as well as, but not as much, her father, a general in the muggle Swiss Army. Naturally, she was given a Swiss Army knife to commemorate his promotion when she was 5.
Appearance
Yvonne is naturally blonde, but often uses a colour-changing charm on her hair to make it dark.
Personality
Yvonne is charismatic, to put it simply. She loves making friends, but also can be cold and calculating. As a child, she was always fascinated by the world and the way it worked with magic, and this curiosity remains in her teens. She can be sarcastic, and generally makes assumptions on the personalities of others quickly. She is rather naive.
Relationships
Family
Trivia
Yvonne's face claim is Jennifer Lawrence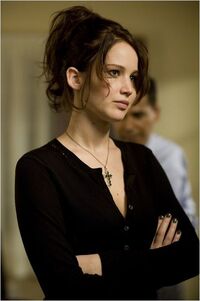 'Yvonne Zwissig' is the name she uses at Hogwarts and in England, as it is easier to pronounce from just reading it. Her real name is the Swiss version, 'Iwona Zwyssig', pronounced exactly the same, except harder to read.
She signs her name the Swiss way.
Gallery
Talk Bubble
Links

Community content is available under
CC-BY-SA
unless otherwise noted.